We have our 11 year old grandson with us for a week and we started out with a trip to Lost lake in the coast range for a day on the water. Zachary is quite the fisherman already when it comes to warm water fishing but this was his first time trout fishing. We started OFF with worms for him and a green leach for me. He landed his first fish before I even had my rod rigged and ready. I think his smile says it all!:shock: We landed about twelve fish in 5 hours and brought grandma her fish so she will let us go again.
The fish were very active with fish jumping all around us for most of the afternoon and it was easy to cast near a rising fish and entice it with the fly.
They were cruising the lake just below the surface and would readily strike at the fly as it was stripped near them.
Here are a few photos of the day......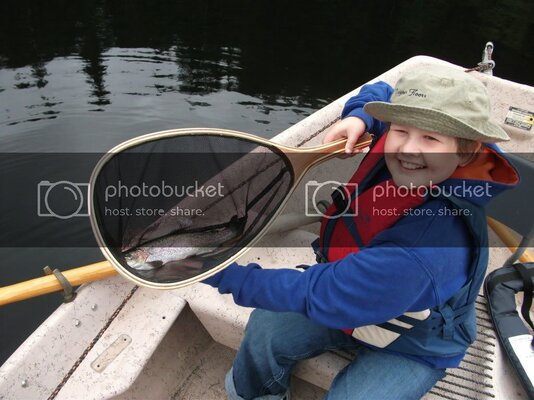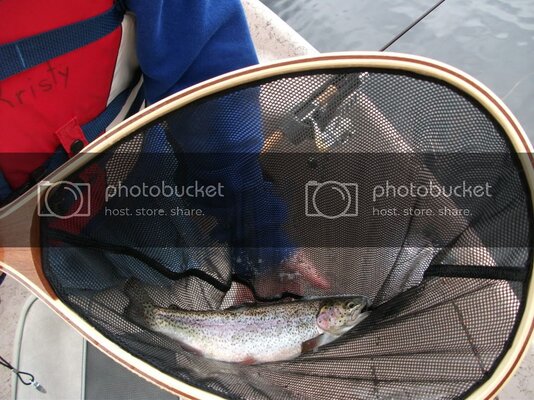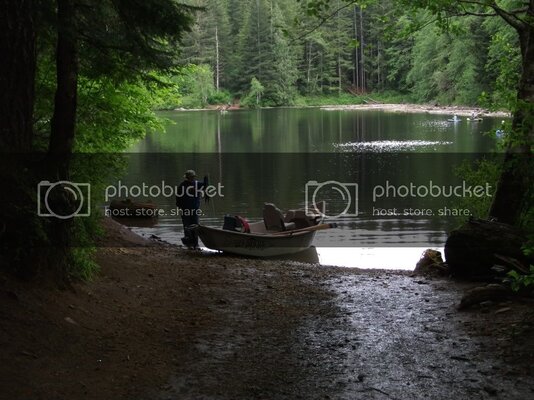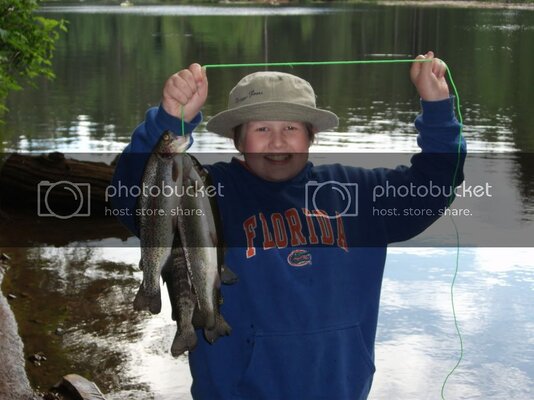 We are OFF to Bonneville Dam today to watch the Nooks go over the dam and wonder around the Gorge for a while. Hope you all are having as much fun as I am.
But I doubt it because I've go Zach with me!