Joined

Aug 12, 2018
Messages

402
Finally upgraded to something a little safer, I'm 6'3" and 280lbs and my Ascend FS12t was not enough to hold me. Had to keep the scuppers in otherwise the rear cargo area would fill with water, caught a ton of fish out of it though!
Kayaks are real hard to find right now, looks like Ascend released this model in Feb/March of 2021 so there's not a lot of info on it. It's a touch smaller than the 133X, I believe 4" shorter and a couple inches narrower
It has a premolded area in the rear for a rudder, trolling motor, or power pole. Also comes prewired with a button pad and 12v plugs fore and aft for lower amperage electronics. (Right between seat and hull access)
I've been playing around with layout and only had about 6 hours in it so far.
Pro's:
-hold me without sinking, I can even remove the scupper plugs
-very comfortable seat
-way more stable than my old 12, and paddles better too even though it's a bathtub
-way more deck space
-seat has 2 positions, one lower and further forward, the other higher and further back (definitely need the high position if your over 6' tall)
Cons:
-ascend took some shortcuts. Instead of screw style 4' portholes, they just used plastic rounds
-1/4 of the screws used to hold rails and stuff from the factory were over-tightened and spun in the plastic
-while the seat is comfortable, it's a major waste of space. The frame underneath is huge, you could easily put a drawer in it's place
-no paddle holder
-the skid pads are huge and square with sharp corners, I did sand mine down a touch with an angle grinder just to break the egde
-no bungee storage areas, they make additional kits but it sure would be nice to have flush mount anchors in the deck for it
Some of this stuff I can modify, changed up my old cart as well, I believe the kayak is just under a 100lbs but the hull is very different from the FS12t, so none of my storage or transport stuff works with it
I have seen a few terrible reviews, holes at the seams, cracks, you name it. But mine was absolutely fine, just make sure to check it in store
I'll plan on swimming one of these days and test out the stability standing up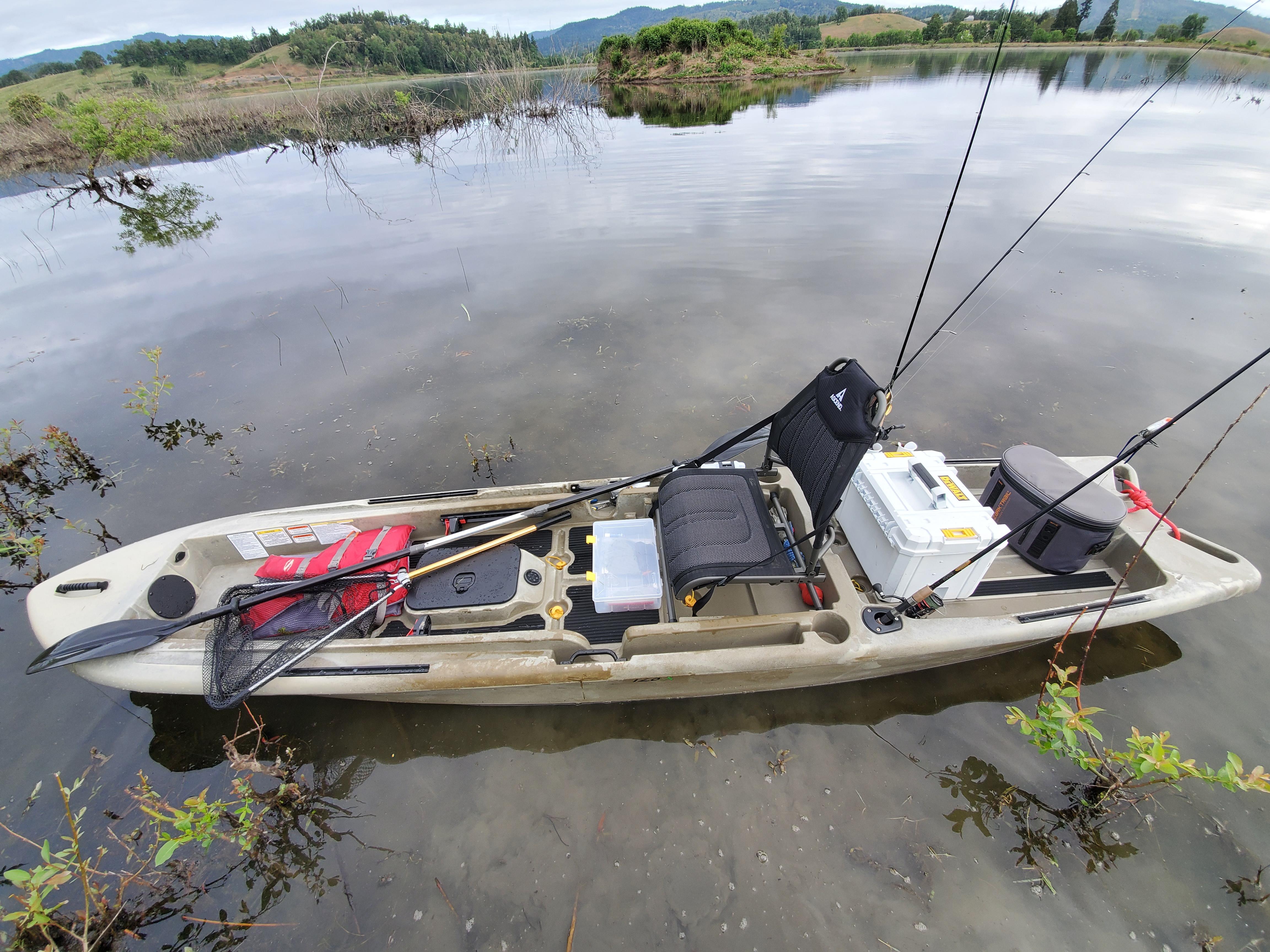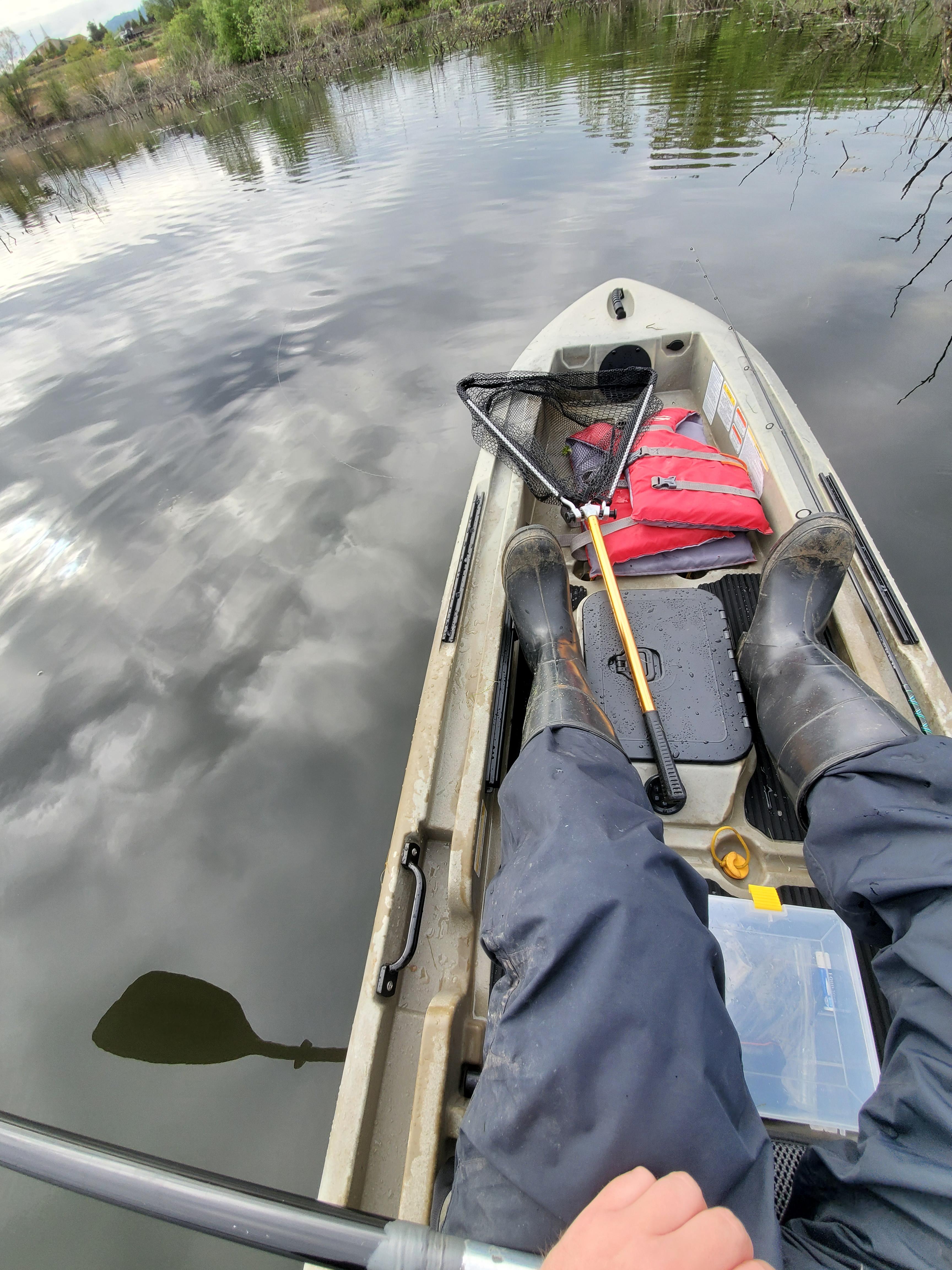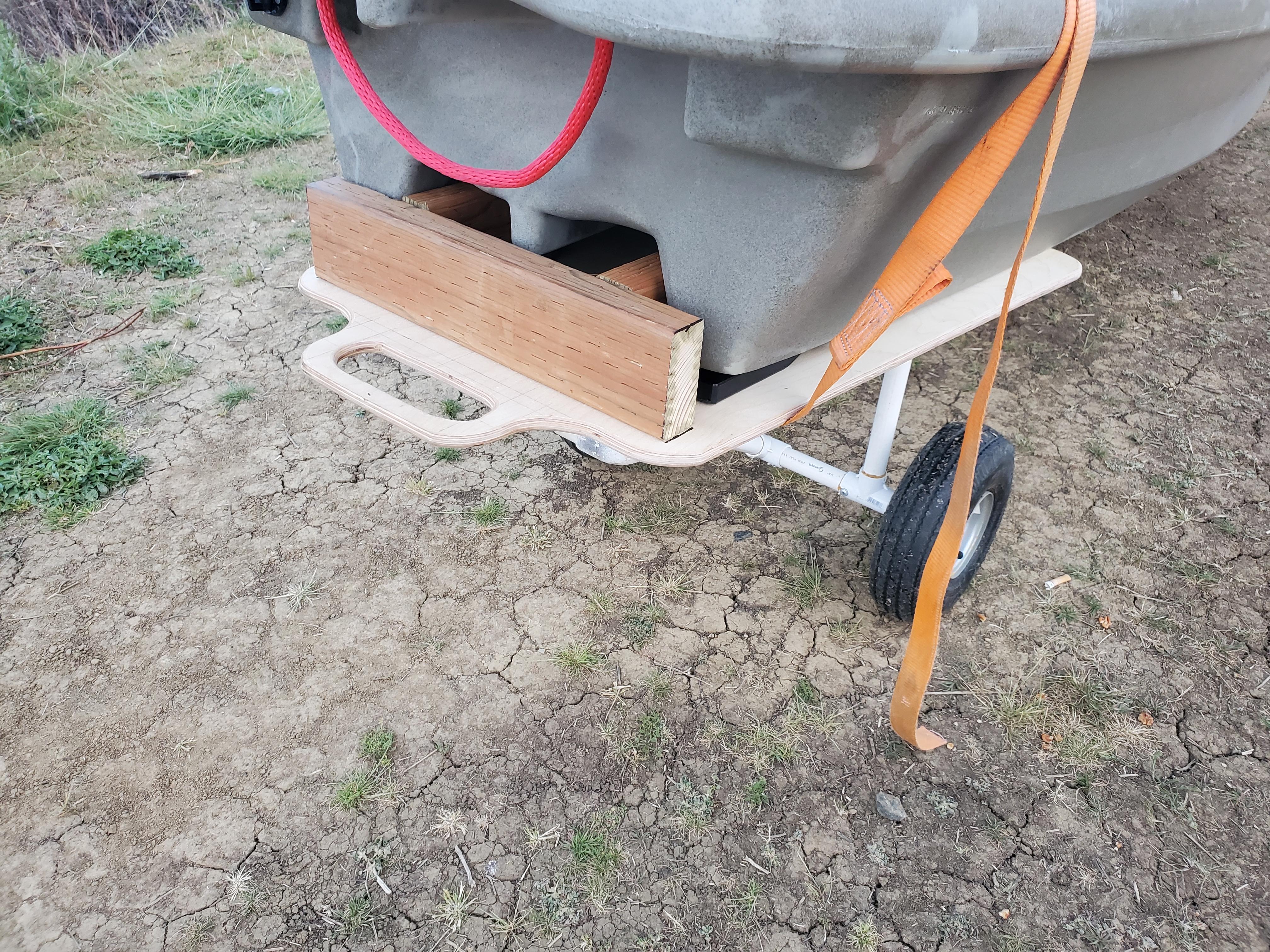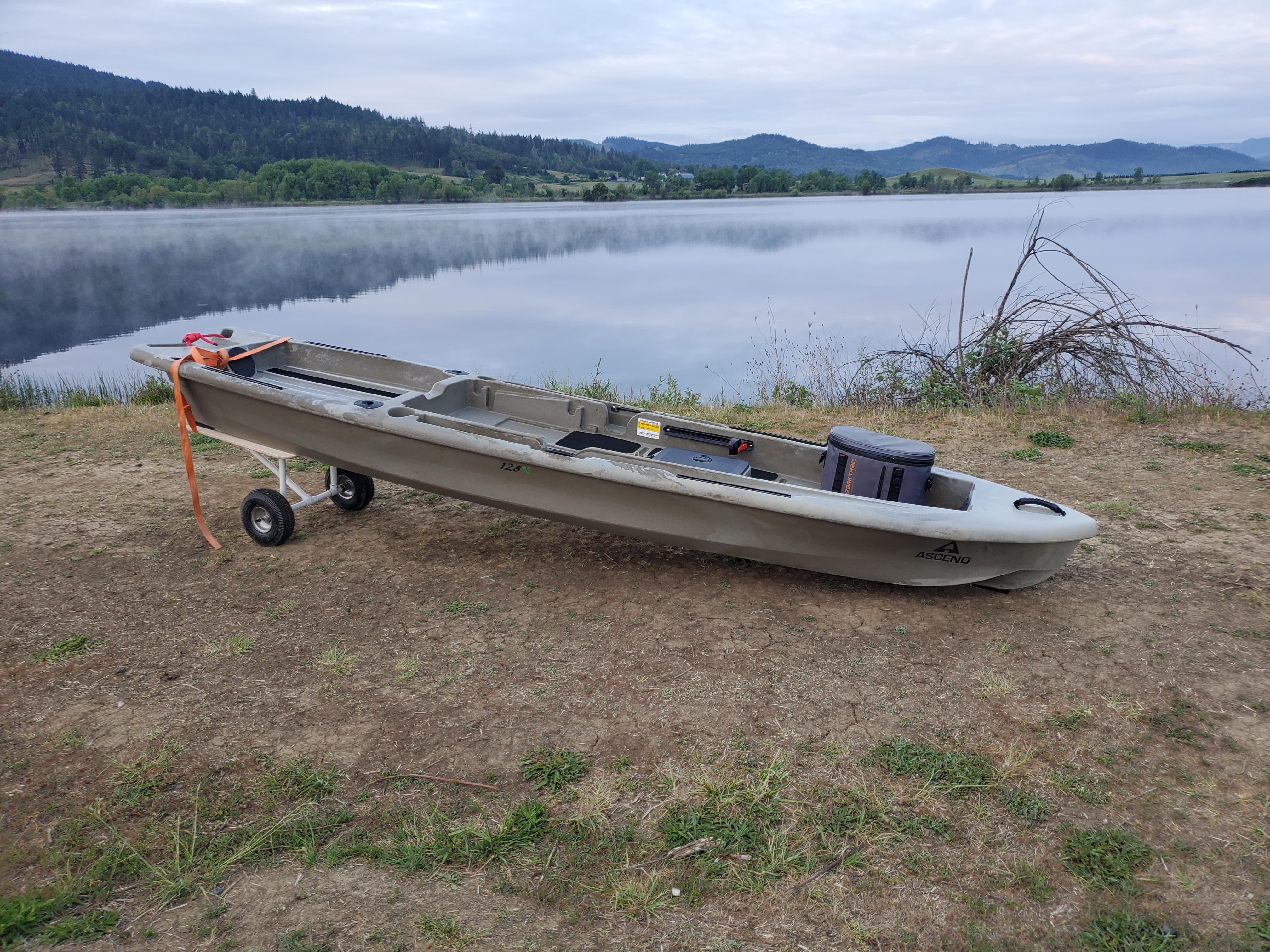 Last edited by a moderator: