mustardthetrout
Member
Joined

Mar 29, 2015
Messages

129
Location
I had the opportunity to fish a variety of Mt. Hood lakes over the long weekend, as I have a cabin in Government Camp and it's easy for me to access them. None of them were as crowded as I imagined, and the fishing was generally pretty good. I first fished Timothy Lake on Saturday. Caught lots of fish trolling small Frog Flatfish close to the shore. Rule #1 of fishing Timothy is to stay close to the shore. The deeper water in the middle of the lake is largely devoid of structure and I've never had any luck catching anything there other than the occasional stocker. The key is to remain close to the shoreline.
(Sorry if some of the pictures are upside down. They always manage to upload weird)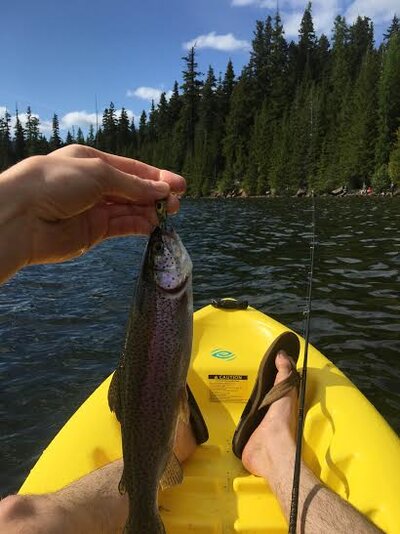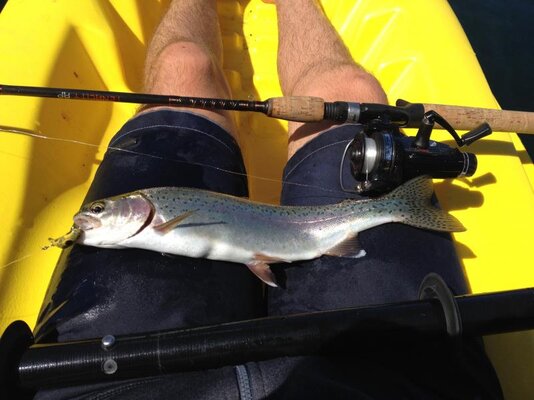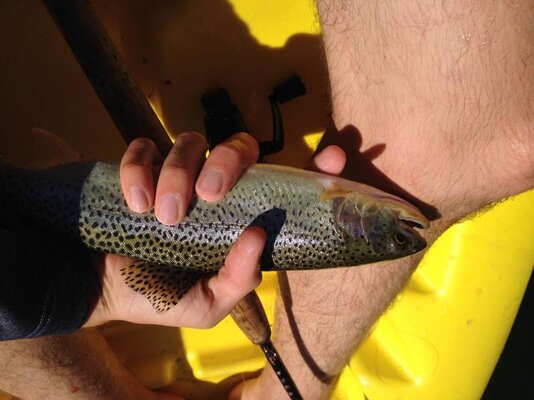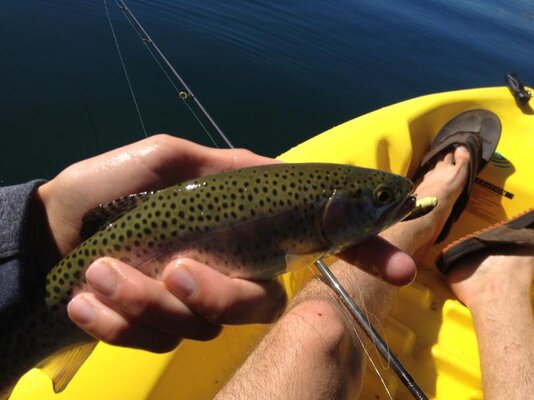 I then spent some time fly fishing the Oak Grove Fork that drains out of Timothy Lake. The fishing in that stream always sucks at this time of year; I believe that the trout must spend the winter hunkered down in Harriet Lake and just start to come out and feed around now. However I still managed to scratch up a few. This river is cool because it is probably the only place in the area where someone has the chance to catch four different species of trout in a day.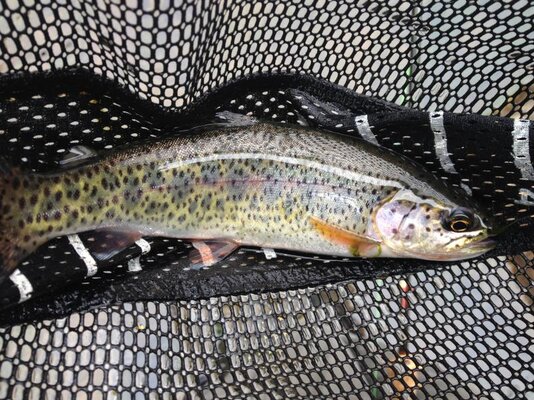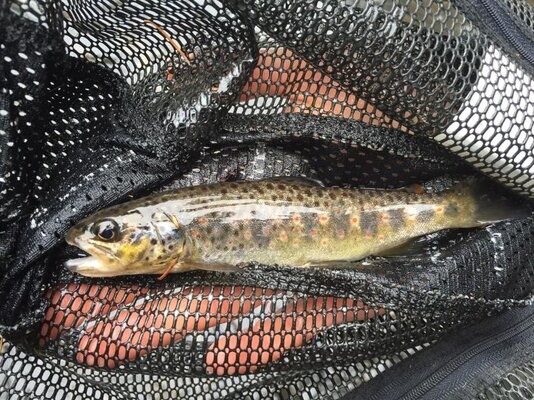 I went to the John Day River to fish for bass the next day (and caught a ton!) but when I went back that evening I had time to fish a couple of the smaller ponds around the Government Camp cabin. These lakes usually get pretty swampy towards the end of summer but at this time of year they're still pretty fishable. I still haven't managed to figure out what insects the trout that live here feed on but attractor patterns still work well enough.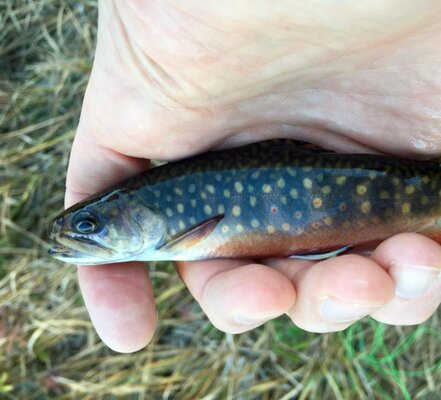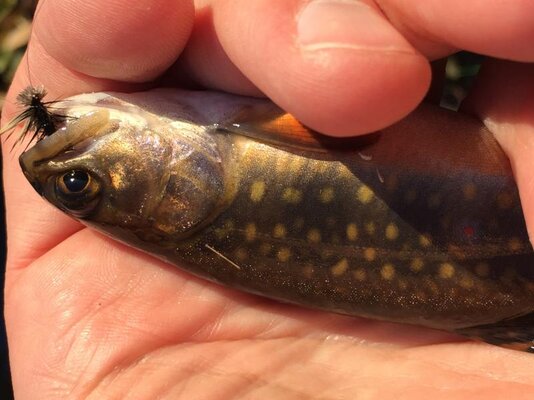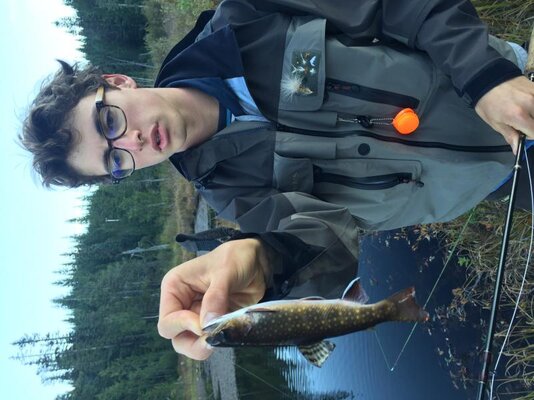 Lastly I gave Trillium a shot. I didn't have high hopes because they haven't stocked it yet this year. Although all of the Mt. Hood lakes can support wild trout there is definitely a distinct difference when they stock it, especially in Trillium. However, I managed to get a couple on wedding rings. However, for some reason I can only post ten pictures per post so I can't post any pictures. However, they were average (12-14 inch) size.