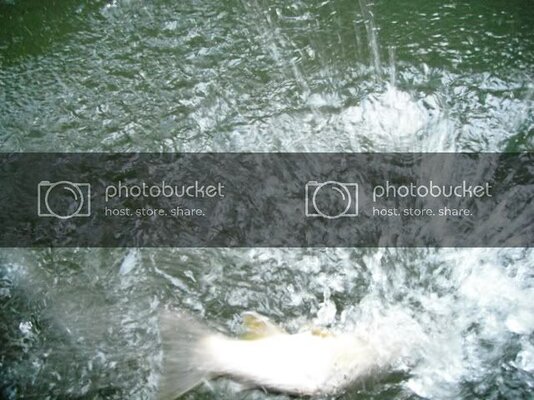 For the first time since May I had a +50 fish day.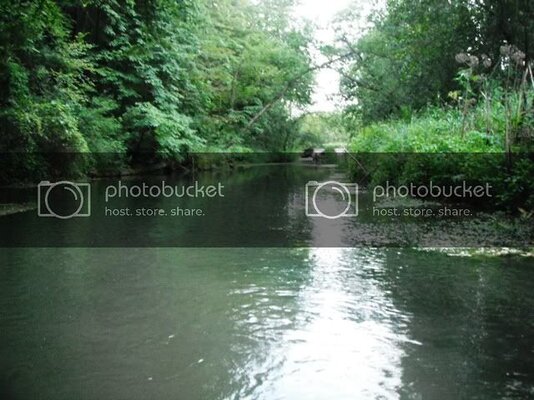 For the most part the 2012 season has been just a little more than quirky. Cold spring nights followed by sunny daytime weather, kept trout activity in high gear well into June, but a long stretch of absolute dry weather married to day and night temperatures often soaring over 100 degrees, dried things up and took the wheels right off of the wagon.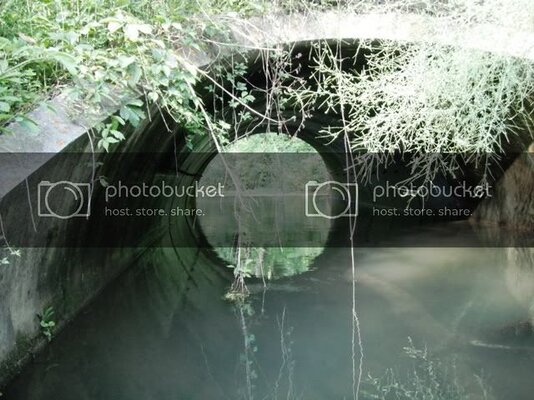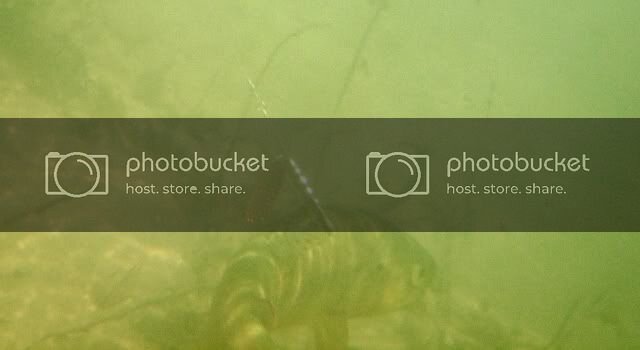 Normally when hot summer weather arrives, I just move down river to fish deeper water, but the extreme hot dry weather has warmed the large rivers to where even the deeper pools are showing only minimum trout activity. My last test found the water temperature of the Root, in the Preston area at over 72 degrees.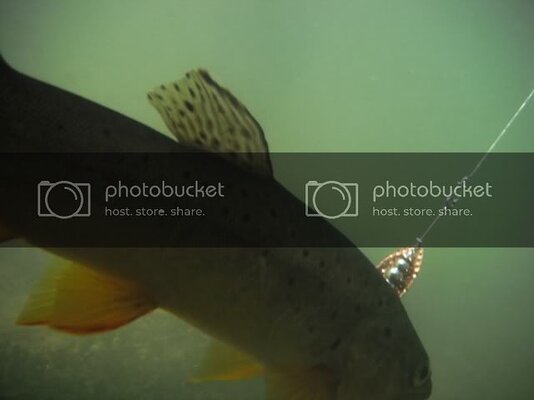 My best production has come from abandoning the large rivers, such as the Root, and exploring the small cool spring-fed streams. Many of these little streams that I fish flow through private land and would not handle a lot of pressure so I won't mention their names, but I can list some of the characteristics that seem to be holding active trout during this hot dry weather.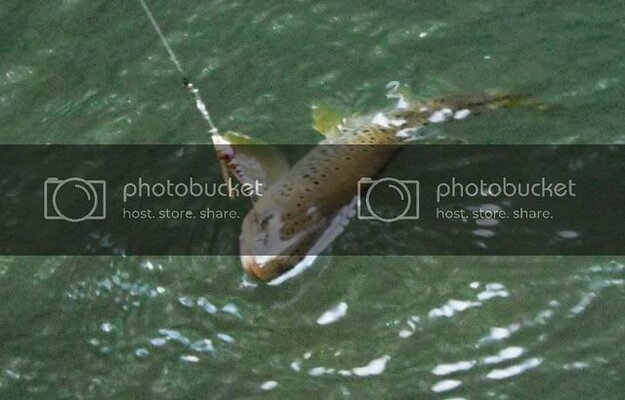 I have experienced my best production in streams with water temperatures in the low 60's, and having various size pools over waist deep. The best of these have averaged over 12 feet in width (about 4 steps), with a fair amount of structure and shade. Most have active rapids and small falls that provide aeration, and a few are bordered by cool limestone cliffs and a canopy of trees.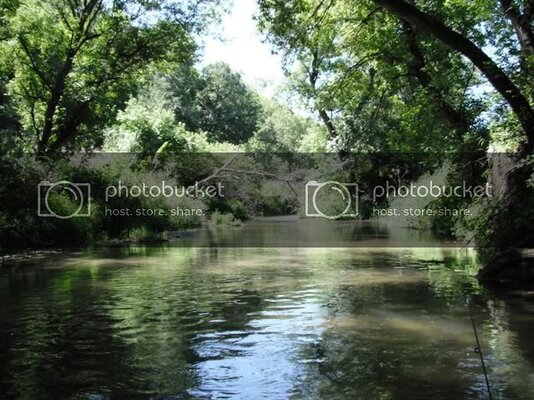 Many of these streams can be found in the "Trout Angling" book of maps that can be obtained from the Minnesota DNR. Stocking and electro-fishing statistics on these streams can be found on-line as well. (Just a hint, if the DNR says that they used a back-pack method for electro-fishing, then it is probably a tiny jungle-like stream).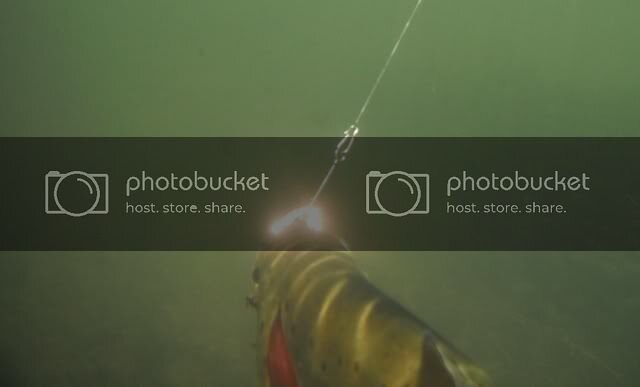 As for spinners, for some reason the Glow in The Dark, blue ONE-der Bow spinner has been my best producer for the 2012 season. Falling in behind Blue, has been the GOLDEN RAINBOW, Black Pearl, and Black Lightening, and now Copper is really starting to get attention. The single hooks are a must when it comes to dealing with moss and shallow water.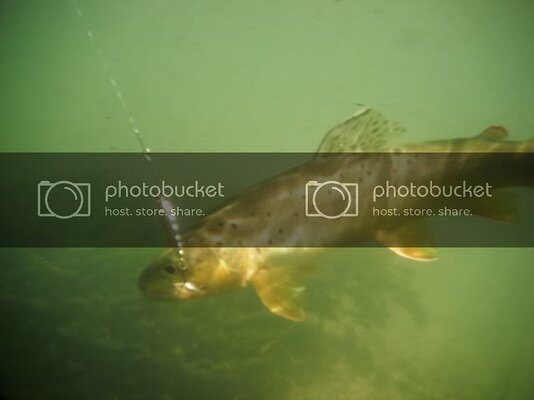 Right now Grasshoppers are high on the menu, and lately I have found that even in small water, the larger Big Bow spinners have been getting trout when all else has gone unnoticed.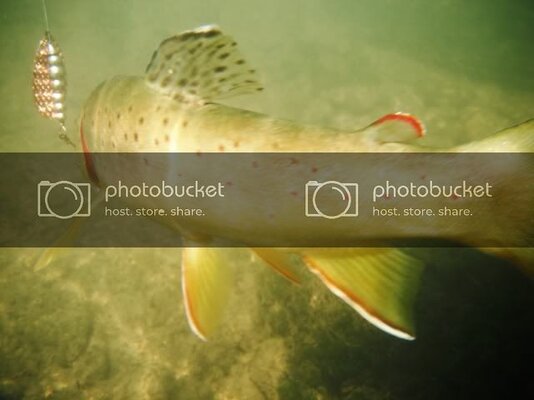 Until next time...
Keep it low, slow and with the flow, and don't go without your Bow!
Spindoctor.
Today's Hot Spinners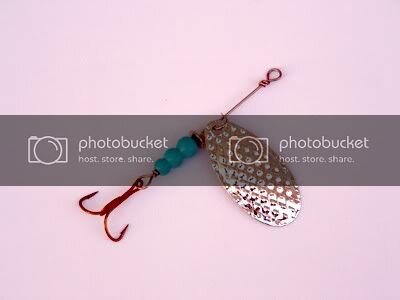 Glow in the Dark Blue (treble hook shown)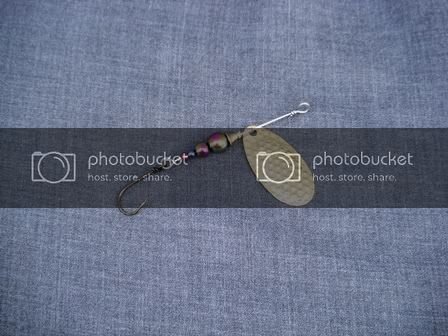 Golden Rainbow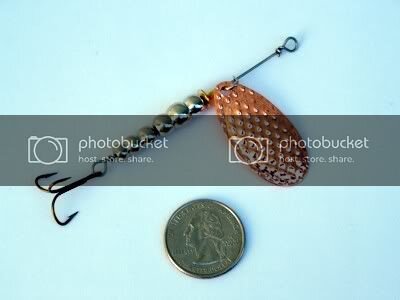 Copper/Silver Big Bow (treble hook shown)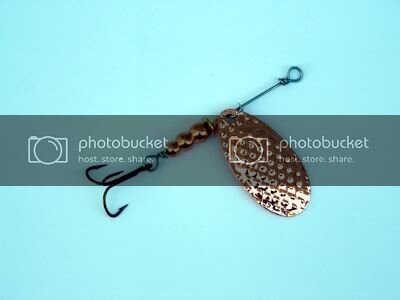 Copper Super Bow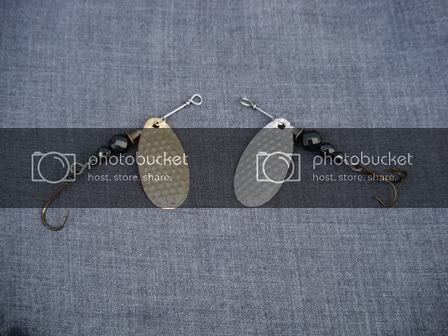 Black Lightening Super Bow