I was up at Miller on Friday and Saturday. I got a late start and arrived at around 8am. Lots of fish rising, and on my 3rd or 4th cast I caught a 17" brown on a #16 Adams behind a torpedo float. I also scared up a couple of grasshoppers near the swimming area and used them to catch a couple of nice browns--another kind of "dry fly" fishing. Working around a bit of the shoreline, I caught another brown and a couple of smallish rainbows on worms. The wind came up and I took a break from fishing during the middle of the day to set up camp, eat lunch, etc.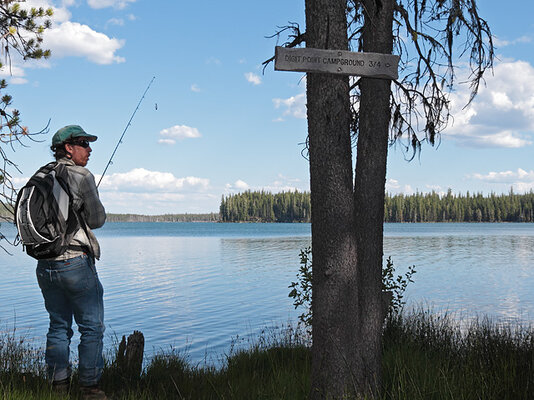 Evening fishing was disappointing; I've seen some good evening rises here, but not this time. I caught two browns of 11-13" plus a few more rainbows and a small brookie on dries. Some of the fish hit my float instead of the fly, but I didn't get any strikes when I switched to a floating Rapala. Things really stopped after it got dark, so I retreated to camp and cooked up trout with onions and potatoes.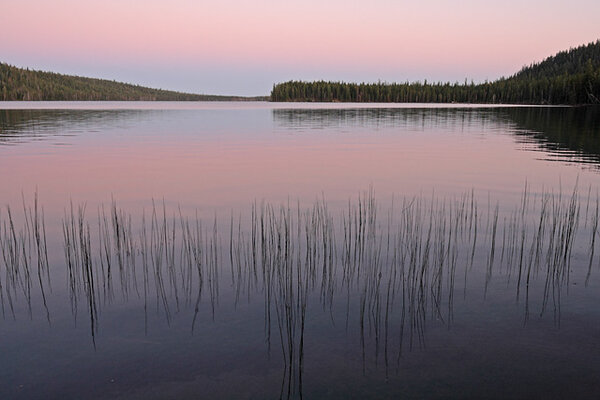 I got up early Saturday morning, but not much was happening initially. I caught a 15" brown on the Adams, and a few dink rainbows. Fishing picked up later in the morning, around 9:30. I cast a worm to a cruising shadow and came up with an 18" brown, then caught a couple of smaller fish before it was time to break camp.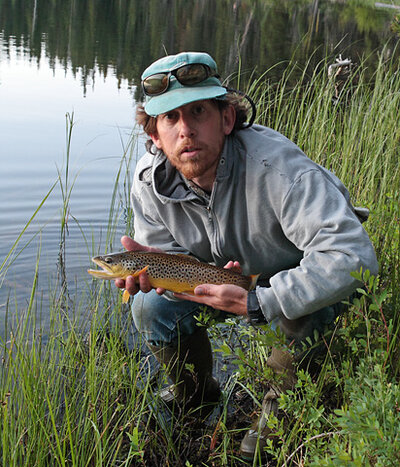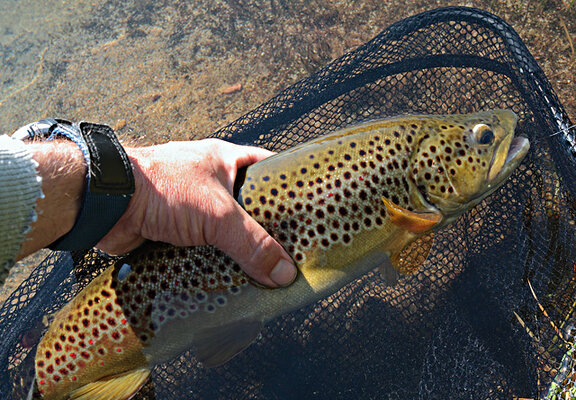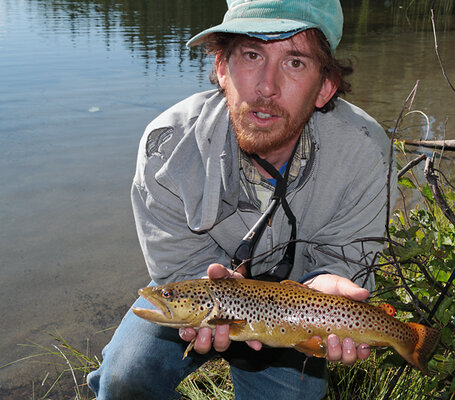 I intended to check out Miller Creek during the middle of the day. My battery was dead when I tried to leave camp, so after getting a jump I drove to Chemult to charge up the battery and borrow an emergency starter from a friend just in case. I probably needed the rest anyway, as I was run down and felt a bit recharged after sitting down for a while.
I took a hike, and then got back to the lake around 6:30. I caught a small rainbow on my first cast, but there wasn't much happening at all. I think I only had one other bite the whole evening. A thundershower approached and passed mainly to the south, but the wind and rain really beat up the lake. I've seen great rises when storms beat hatches of mayflies back down onto the water, but I think this storm arrived too late to do that. After it dried up around 8pm, the lake was pretty dead.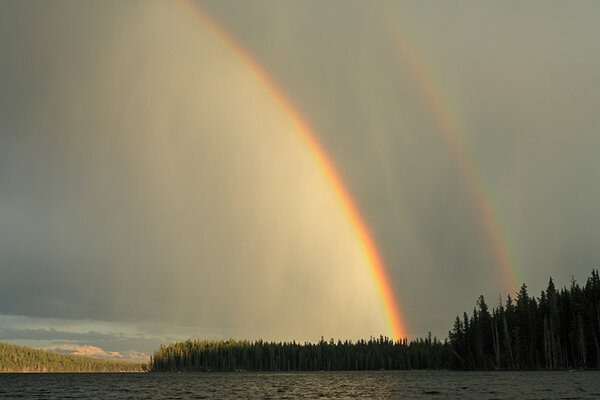 Overall, I caught 9 browns (11-18"), 8 rainbows (9-11"), and 1 brookie (9"). Mosquitoes were pretty obnoxious and required frequent DEET applications, but on the plus side I got the best sleep I've ever had in a campground.
--
Wes Stone
Chiloquin, OR