Made a last minute decision to hit the Sandy this morning after hearing it was going to be dry today (after a nice shot of rain). Arrived and to my surprise, no one was at the hole. Water had dropped a bit and the color was looking good. Couldn't believe I had the water to myself on such a nice morning. A half hour into casting spinners I hit what I thought was a snag but it pulled back and it was game on! At first, I thought I was going to bring this buck in quickly since he headed towards the shore just downstream but when I got up on him…. Cya, he peeled off and headed upriver. He was hugging the shore, had him in close but he kept a b-line upriver. Eventually, he wore out giving me the belly turn and I was able to get him in. At it's a good thing since he started straightening out the hook. He's a nice big Coho buck coming in at 35" and 18lbs. Has some color so to the smoker he goes.
Eventually, another angler showed up and took this picture for me. After that, I took off so he could have the hole to himself.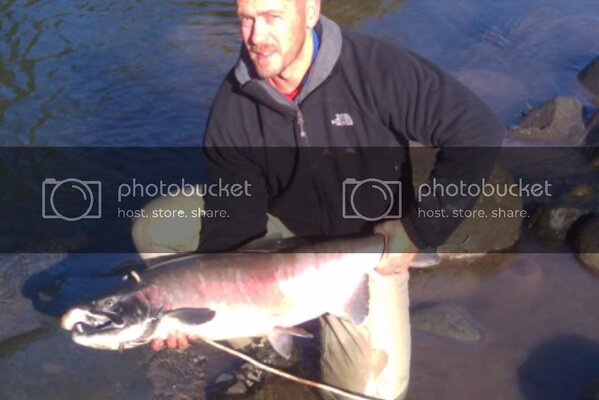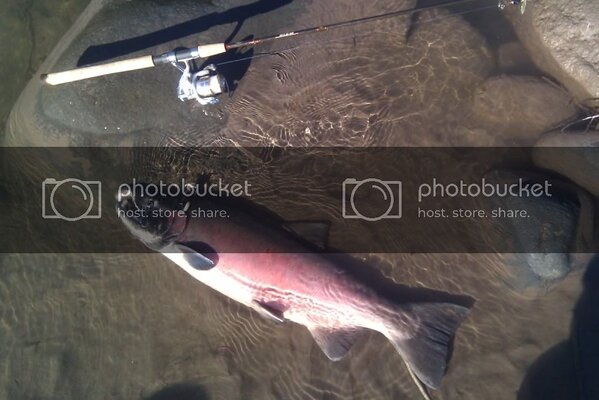 The boot shot...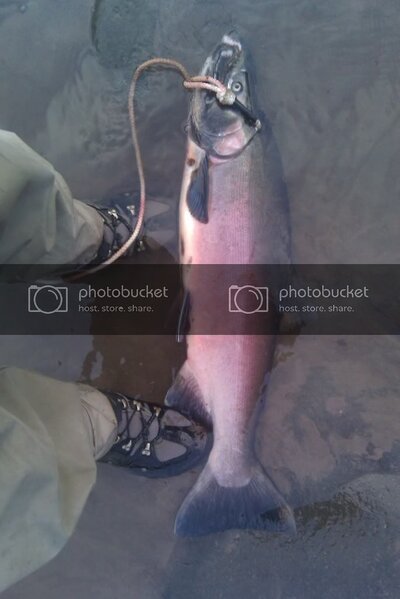 Lure carnage...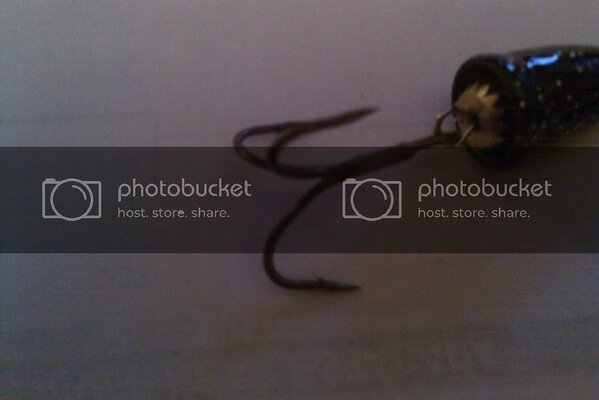 So, after catching the buck, I was casting out in some deeper water and again, Snag! I tugged on it and realize it wasn't a rock or fish-on... hmmm must be a branch, garbage or the likes. Then it surfaced, the corpse from the deep. Eeeewwww!!!! That's some stank!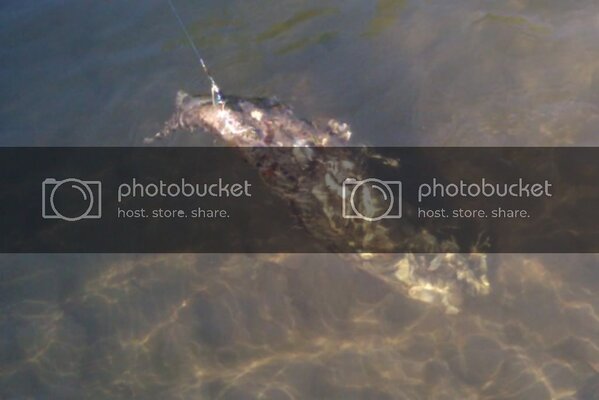 Last edited: