Had the entire stretch I explored to myself. I covered probably 2.5 miles of the creek. This is an amazing little watershed. Tons of fish, beautiful scenery and no people.
I was testing out my first attempt at making spinners and all 5 that I tried out caught fish. I caught roughly 30 trout in the 6-10" range in about 3 hours. Lots from holes but I got most of the larger fish in water that was mid calf deep. Loads of fun!
First off the two photos I took of fish. This was about the average size. Pretty good for the size of the creek. I was more concerned with releasing them all un-harmed instead of taking photos.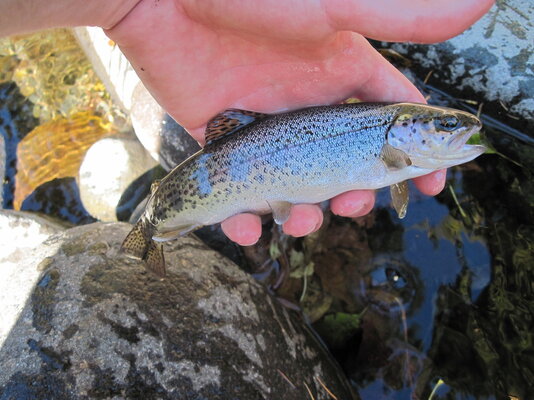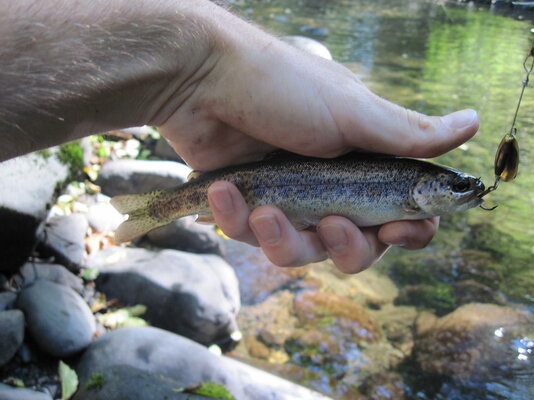 I couldn't go any farther downstream than this water fall, which was right by where I hit the creek at.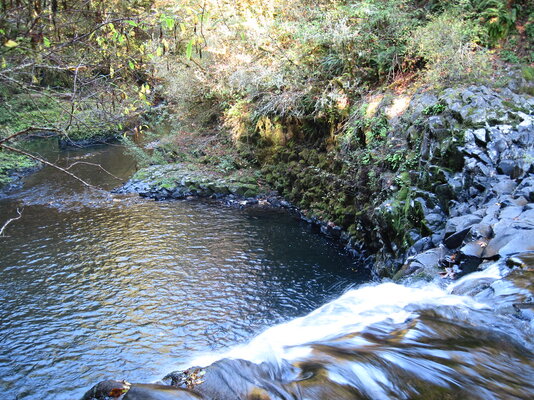 I did manage to scale this little falls upstream a bit. Lots of trout in this pool.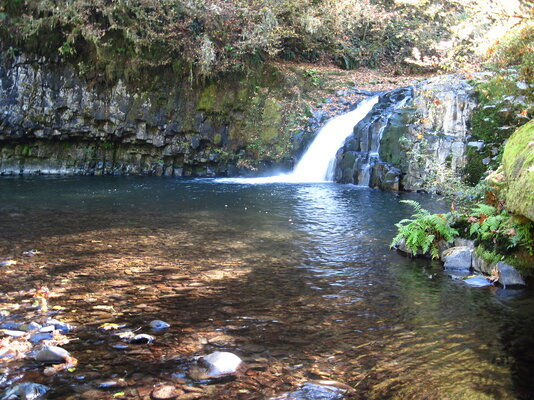 Few nice trout in this pool too.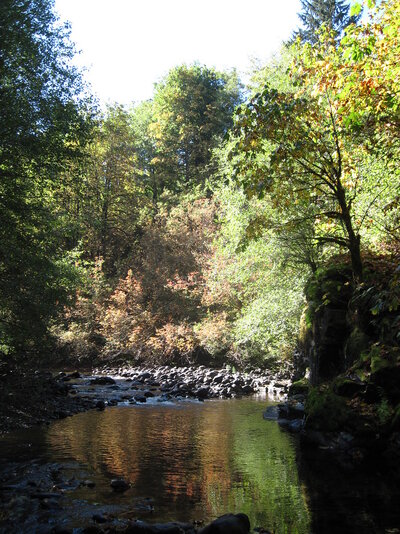 Most fish came out of this pool than any other. I think I got 9-10 fish. Most pools you only get 1-2 before the fish get spooked or you fished it out.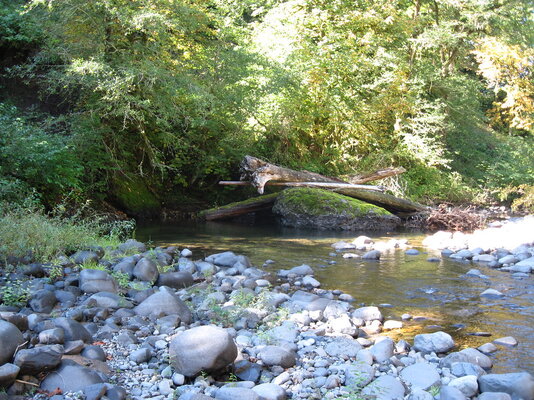 Sorry the photos aren't the best, I just brought the POS, I mean P & S camera and left the DSLR at home.
This creek is honestly one of the prettiest and most productive that I've ever fished. Added bonus is that there isn't easy access so the trash stay out.