Well on Wednesday,I went to JCP to meet up with Csimkalo and his wife "hope i didn't get that part wrong cause I sure dont remember her name
" Waited for the stock truck to get there and it finally got there around 11:30-12:00 banted with the truck crew for a few. found out not only did they put 1000 stockers in there they added 100 trophies up to 5 lbs.
Now on with the fishing report and fish porn. it was cold, windy the freezing rain didn't help. Fishing wasn't great but it wasn't bad. I saw maybe 20 or so fish caught in 4 hours and to my suprised most were over 16" Including one clean steelhead.
Anyhow I dun broke my personal best rainbow overall.. which was 19" I managed to hook 3 trout all of which were around 20-22 inches only landed 2. The two landed measured 21 3/4" and was fat and full of eggs, the other was 22 1/4" noodle. I did hand off the rod to Csimkalo's wife who had never held a flyrod in her life. The first one popped off the hook but was able to land the 2nd one. Here are the pictures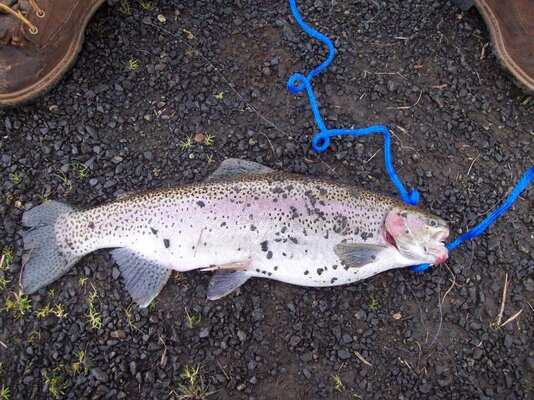 this is the big brooder female at 21 3/4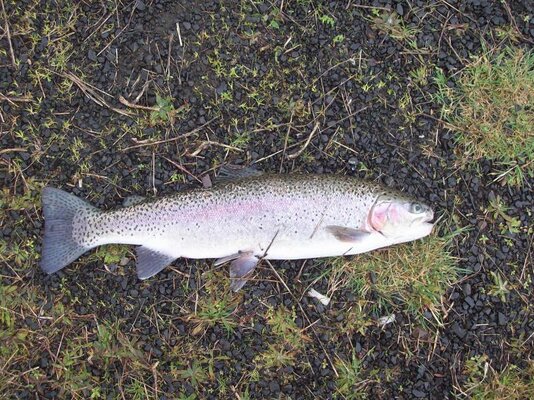 22 1/4"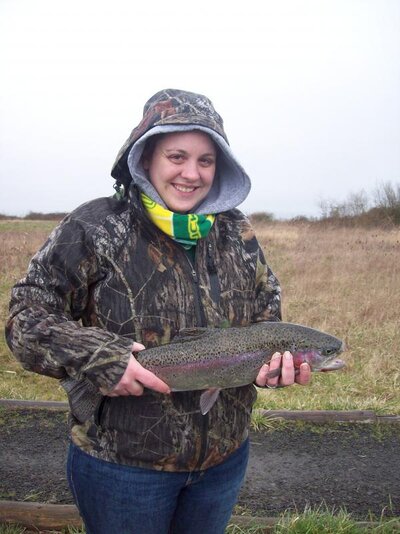 Csimkalo's wife holding her fish
Last edited: