Thought I would try to give some ideas to people too.
I got lots of fish this year and I enjoy smoking it. If you do a big batch, it's hard to use it unless you freeze it or give a bunch away. I thought I'd try canning it out and it turns out great. The smoke, salt, and salmon flavor are kind of amped up a bit when you can it.
here's how I do it.
First get your fish thawed out. You can do it overnight at room temp, or put it in a bucket of warm water for an hour or so.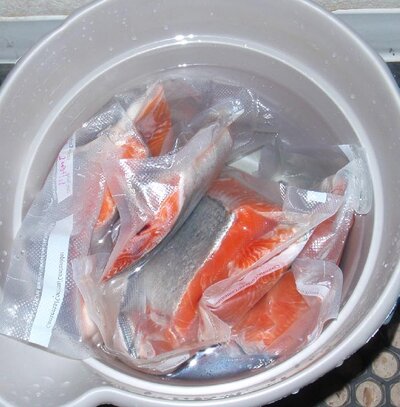 this batch consisted of maybe 6 pounds of fish. There were nooks from the Umpqua, and Tilly. Also some coho from Siltcoos and the Siuslaw.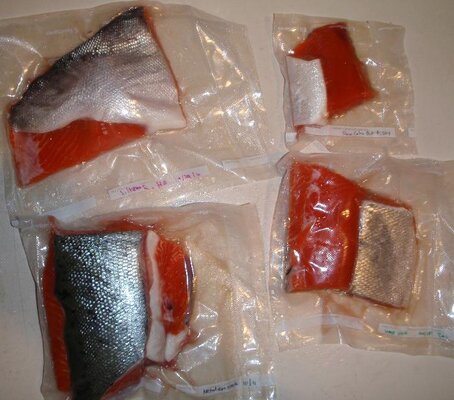 Nehalem nook: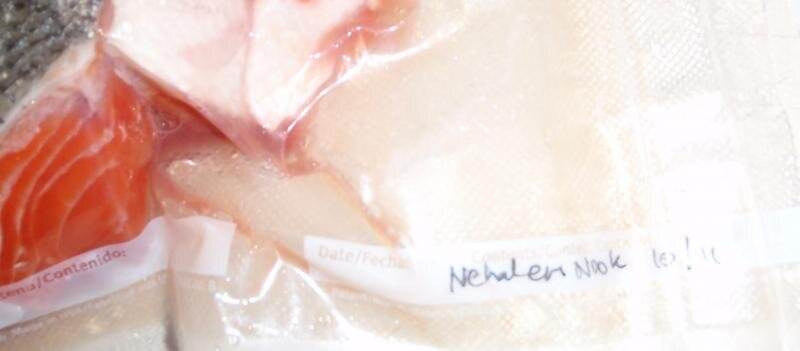 Ump nook: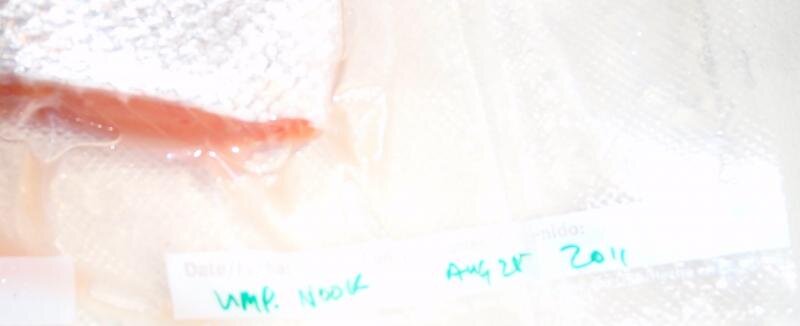 Slaw ho: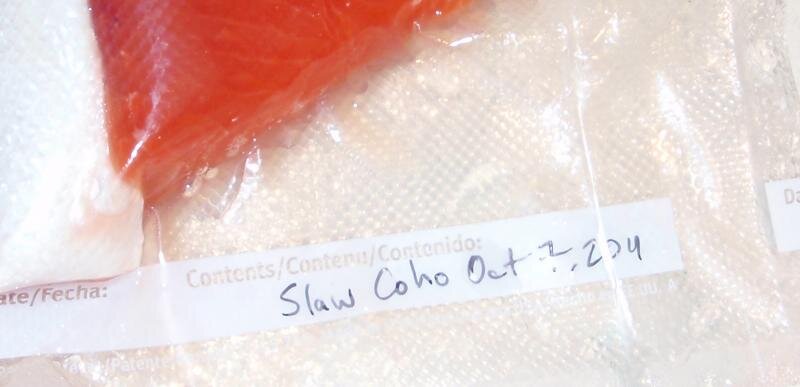 Siltcoos ho: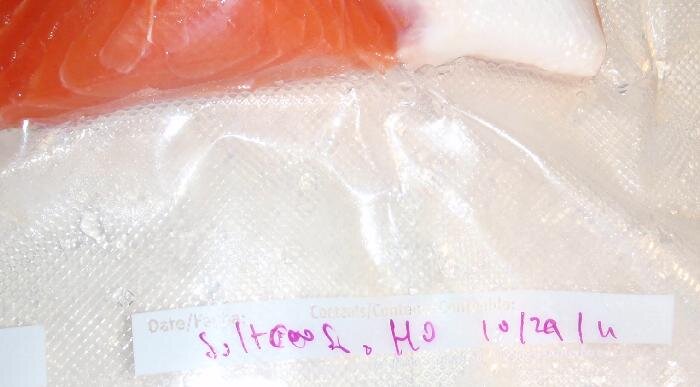 Next I brine them in a wet brine for 1 or 2 hours. I use 1.6 cups of non-iodized salt, 0.5 cups brown sugar, 0.33 cups maple syrup, and 0.75 cups of lemon juice concentrate in one gallon of the EUG's best tap water. I like the wet brine since it works so fast, compared to the dry brines. I stir it every 10 minutes or so and push the fish down under the liquid.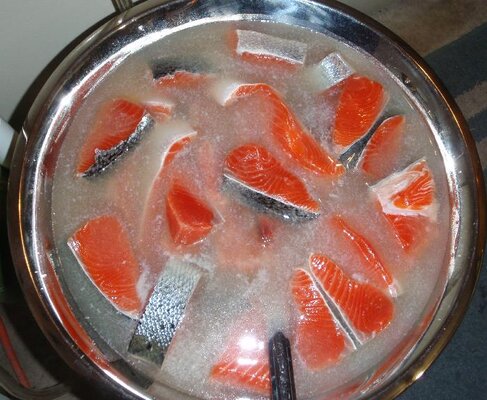 Now I dry the fish out on racks in front of a box fan for an hour or so. I do this in the garage to keep cats, bees, and other critters away from the product.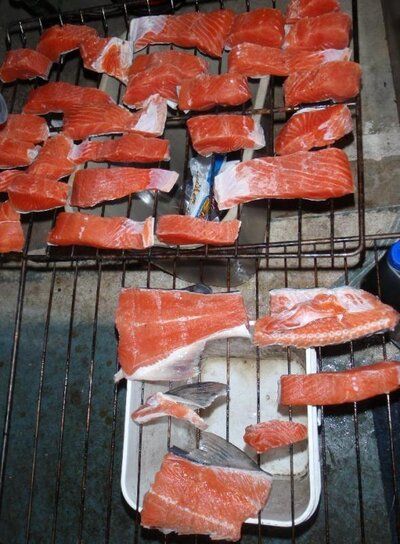 I'm kind of cheap and don't like to waste the resource, so I also smoke up the meat that's on the bones! Although I do pull the fins off before putting the meat into the jars.
Turn your smoker on while the fish is drying out. I don't add any smoke yet. When the fish is dry load the racks into the smoker. It doesn't have to be super dry. I have the smoker set hot like 150 degrees. add your chips or smoker pucks. I smoke it for about 1.5-2 hours. It takes less time since your canning it later. The canning process intensifies the flavor and cooks it, so you don't need to smoke it as long. this picture is of some willy summer steelhead, so they're not as red as the salmon. The lighting was too dark to get a good pic of the salmon last night. Now pack the half-done smoked goodness into jars. I leave the skin on since it provides good nutrients to the oil. Some guys remove it first, and other guys eat it (I just peel the meat off). I follow the guidelines that came with the canning set up. Get the air out and leave some room on top. I process it for 110 minutes at 11 pounds.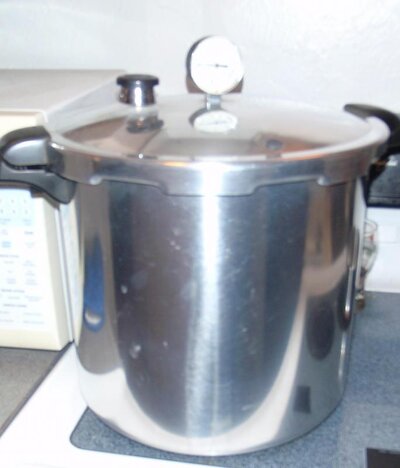 After it's done the jars will to seal up when you remove them. pint size jars are good for quantity, but the half pints are good for giving as gifts or for a lunch. Canned fish is messier to eat than regular smoked fish, but it lasts a lot longer, tastes better, and is a moister product.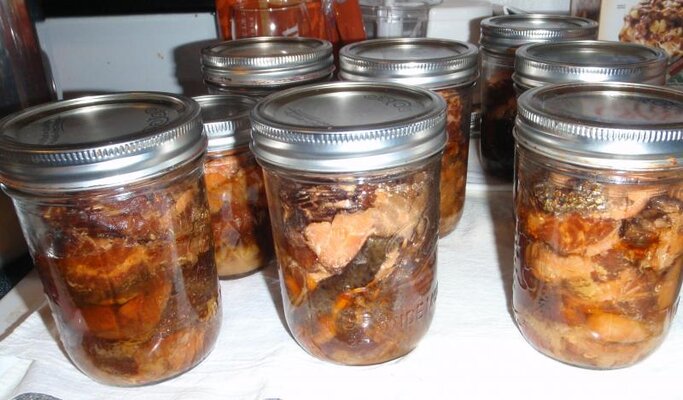 Good luck!