On the hunt for springers after all that frickin! rain. And got her right at dawn!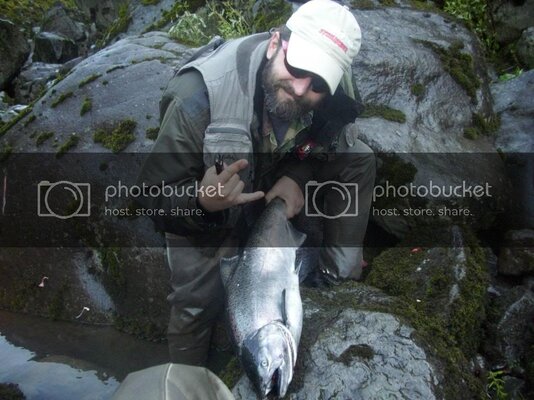 I`ll just keep going right here, even though the next 2 are steel
The ol` man got his first summer run of the season not too long after that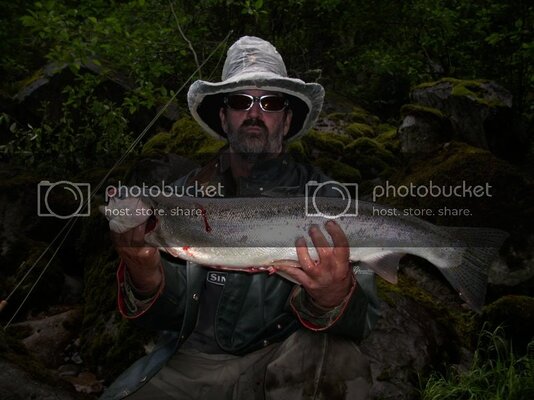 This fish must of been a good fight. By the time I get down there I`m able to glove her immediately. Get the hook out and she comes to life! Splash, NOOOOooooo!!!!!!!
But wait, she sank? She`s gonna swim off any second, right?......... guess not. I get an arm wet and grab her for the second time, one lil kick but I held on and the bonking commenced!
An hour later, with thoughts of bed rollin around the brain, dad has his 2nd summer of the season on.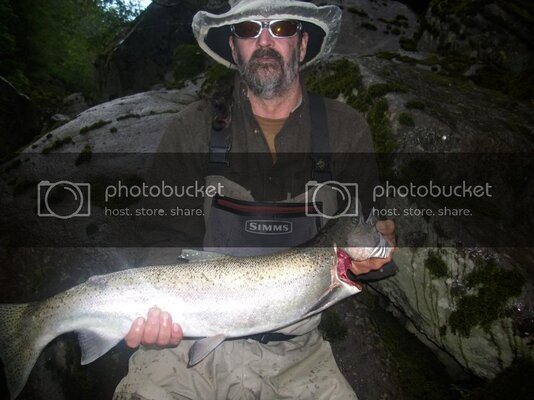 That can "better any medicine under the sun!"
All 3 on pink egg patterns.