I will admit it has been a while since I have hit the open water but the 2 days we did was pretty successful, especially for somebody who is not a heavy salmon fisher but here it is. I had my Duckwort and it was pretty new but I had it rigged with a fish finder and I was using a GPS that I used for elk hunting so you might say it was hand held. I also had a ship to shore radio with a 102 inch fiberglass whip antena.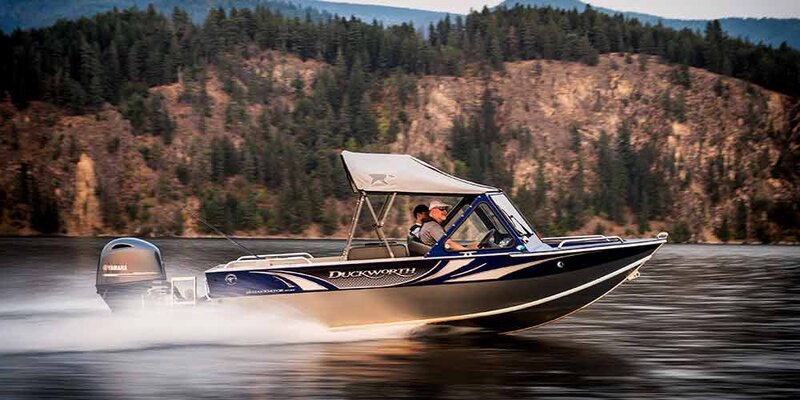 Anyway, I caught a day when it was like glass out there and headed for the buoy. Now I don't like fishing where there are a lot of boats so my partner and I stayed away from the other boats and being kind of dumb about kings we started looking for bait fish balls. Now let me say I had always heard the best way to find Chinooks aka Kings was to fish off the bottom and Nope I didn't. All the bait fish I found were down at about 20 ft so that is where I put the down riggers and that is where we caught our fish.
From some of the stuff I went through as a kid (in the Navy) I got nervous and we headed for the beach. The next day I went out with my older brother and we did the same thing again except this time we went after our third fish. We had a somewhat foggy day but we could tell where land was by where the sun was. My brother was driving and I had put him on a course and was setting up some things in the boat and for some reason I looked after and there was a big circle behind us, yep handheld gps had gone out. I took over and headed for the beach, turned off the gps and turned it back on and it showed where I was, well at least where I thought I was..By the time I figured out where I was it was almost to late. I was north of the getty in side of the the rollers....I got lucky...I managed to do I 180 and head back out. Ya I took some waves over the bow but never hit the bottom.
All in all it was not a bad couple of days, we ended up with 6 kings and I have a new boat GPS on my boat.. I went out one more day with a neighbor but I think he had a banana with him. However we well I got to see a whale surface and the curl of another one. the main thing I am trying to get across is I wasn't down but about 20 ft when we caught all 6 of the fish and we were in around 80 to 100+ feet of water. not boat but very close.