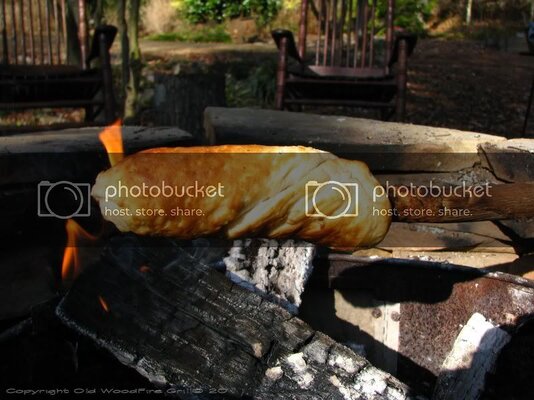 Growing up in an outdoorsy family, we spent many a summer vacation camping in the wilds of the Nantahala National Forest in western North Carolina. Some of my best memories from my childhood are my cousin, my brother and myself running around like wild men all day in the hemlock forests, keeping a watchful eye for rattlers and copperheads at our mothers' warnings, halfway hoping to find one. Then at night, my Papaw would come up to the camp site after work and he and my uncle would break out the guitars, banjo and fiddle and lay down a little NC bluegrass while we cooked "Campfire Cowhorn Biscuits" on sticks over the fire. I don't know who in our group thought up the idea for these biscuits, but I will forever remember how those biscuits smelled fresh off the fire, filled with strawberry jelly and butter, with the sounds of the crackling fire, laughter and music echoing through the BlueRidge Mountains, while we sat around in lawn chairs as a family, enjoying something that money can't buy.
What you'll need:
Canned biscuits
A seasoned hardwood stick, about 1-1/2 inches to 2-1/2 inches in diameter, whittled clean on the end
A campfire
Someone special to share it with, either in body or spirit
These biscuits are really easy to make and are a blast for the kids. Simply wrap a single biscuit fresh out of the can around the end of your whittled stick, fashioning the end so that it is closed, then spiraling around until you have created a "cowhorn" shape.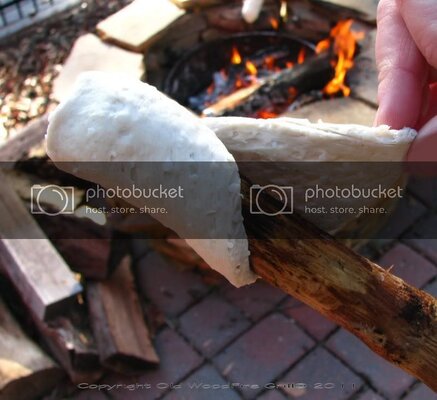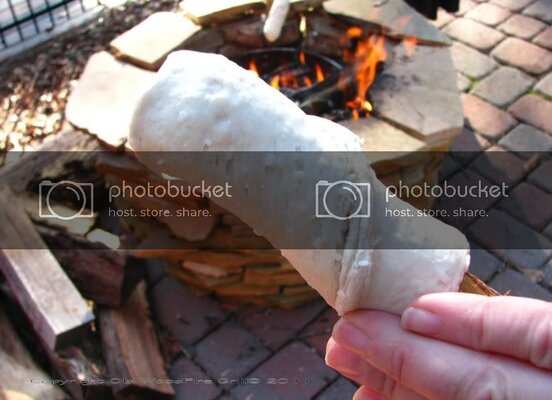 It doesn't matter how big or small your fire is, as long as you've got a little flame going! Hold the cooking stick over the fire, just out of reach of the flames and keep it turning every few seconds until the biscuit is nice and brown and flaky. Once it is getting nice and brown, hold it a little farther from the flame to let the very inside next to the stick finish getting done, or else the inside will be too doughy. You may have to try a couple to get it down pat, but that is part of the fun.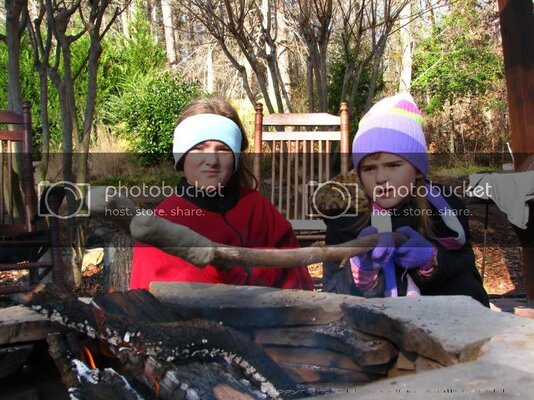 When you get them done, the possibilities are endless as far as fillings go. We used to fill them with chocolate sauce, jelly, butter, but you could put just about anything in there. Here are some we filled with scrambled eggs, cheese and smoked ham.