This post is a long time coming, just forgot to put it on here. Hope it can help. This past summer I got an Alaskan and had visions of it being the perfect all around boat. Small enough to use by myself or with a couple friends for any species we want. I started working on it almost immediately. I decided to build a front deck OFF of the bench. I left it because it was full of foam and was a solid base. Its been so long that I forgot many of the details but I took lots of pics, so you get the idea. Im not a carpenter so some of this may look a little funny... I just see and do, and it worked very well.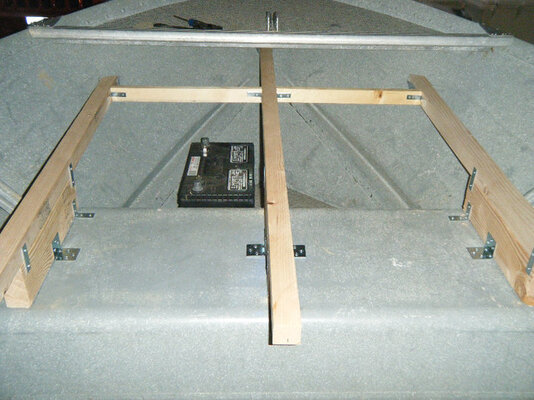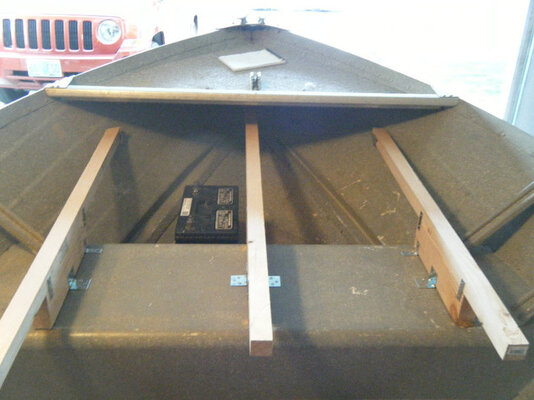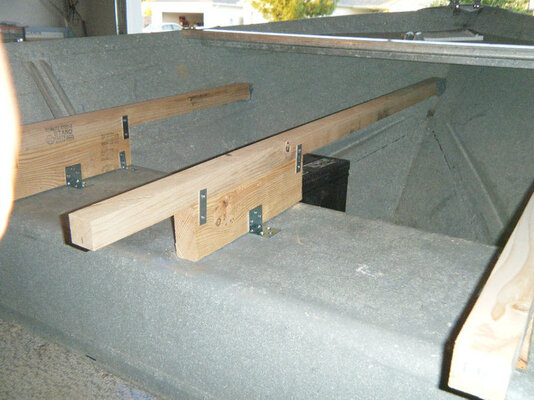 I used a 2x2 frame that is supported by the bench and I angled the ends to rest on the front of the boat (with some scrap carpet as padding). My goal was deep storage in the nose (batteries and anchor), with shallow storage on the bench and more storage just inside the bench.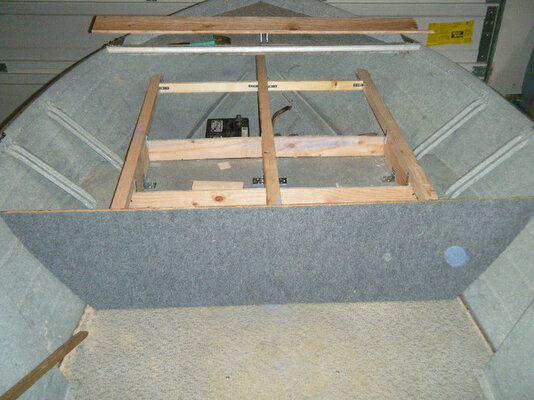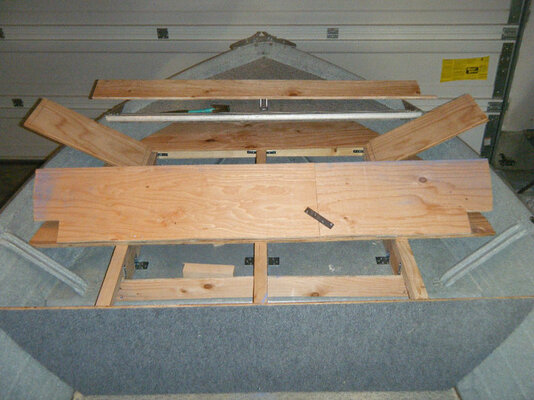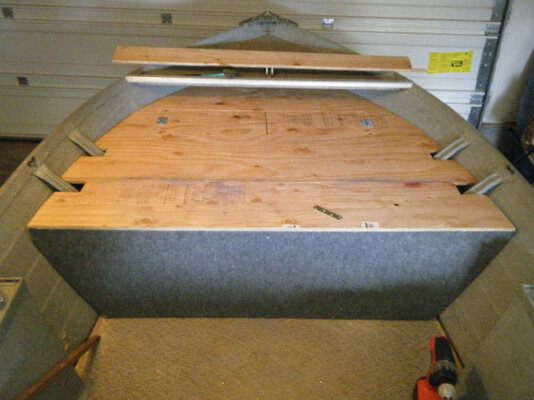 I used a lot of cardboard to create a mold for the deck, and then hacked some more once the plywood was cut. The frame was solid so I went light on the plywood to save weight. I treated the wood that would be exposed with a water proof-er. After that dried I glued the outdoor carpet on.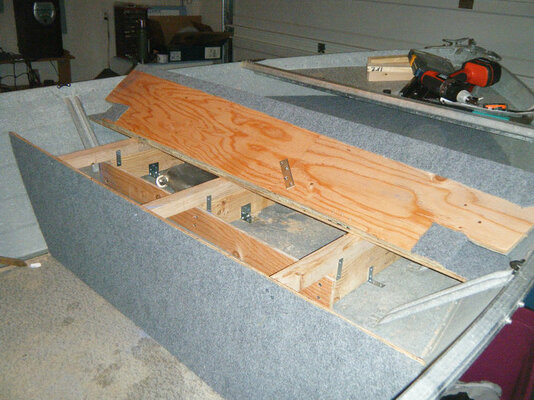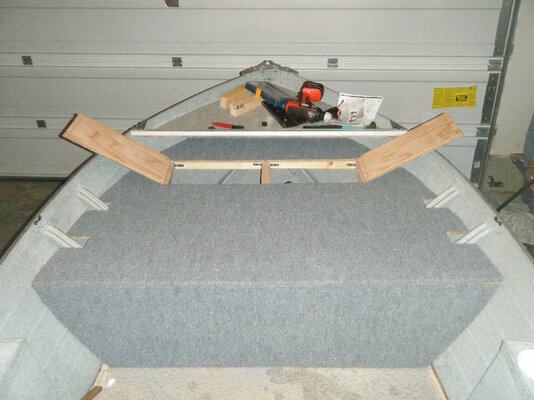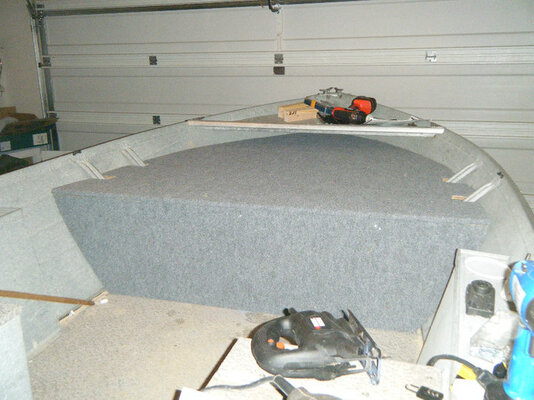 This carpet is very nice because it hides any flaws in your work :lol: I then added a bow mount motor from craigslist and a seat pedestal. I wasn't looking for it but it has autopilot which is amazing! I dont think I could live without it anymore. The fish finder that came with the boat is very temperamental and wouldnt mark fish so I mounted it on the trolling motor. Now I can see depth and some structure while bass fishing.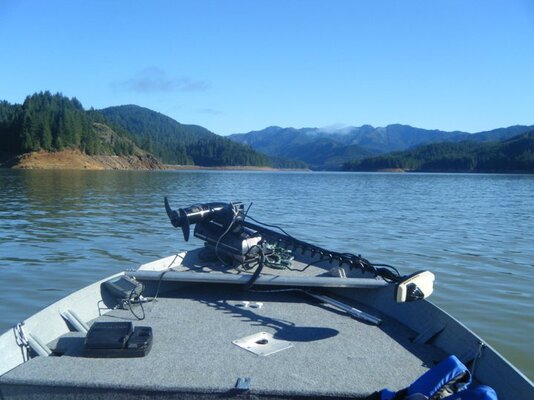 I know I left parts out but you can always just ask questions.