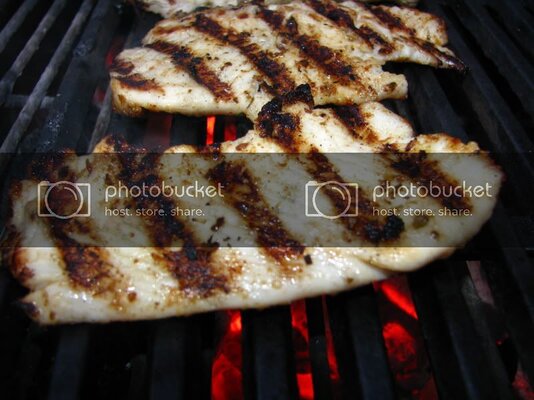 I took the girls to the hunting land recently to hopefully catch a stringer full of crappie for a big fish fry. So we loaded up the rods and reels, a cooler of snacks and a bucket full of minnows and headed out! But after about 2 solid hours of floating live minnows under a bobber with no luck, I decided to try my luck at bass. So I picked up a baitcaster with a jerk bait and started making casts. About the 4th cast into it, bam! But not a bass, but a big ole' slab side crappie! So I'm thinking, "ok, they'll hit an artificial lure, but not live bait?! What gives!!" I also figured that I had found them, so I relocated the girls over to that spot with the minnows. 1 hour and no fish later, I decided to try the bass again. This time I ws chunking a rattletrap. 1st cast, BAM!! Another big ole' slab!! So at the end of the day, we only had 2 big slabs, but had had a good time and headed for home with new plans for our catch, seeing as how 2 does not make a fish fry!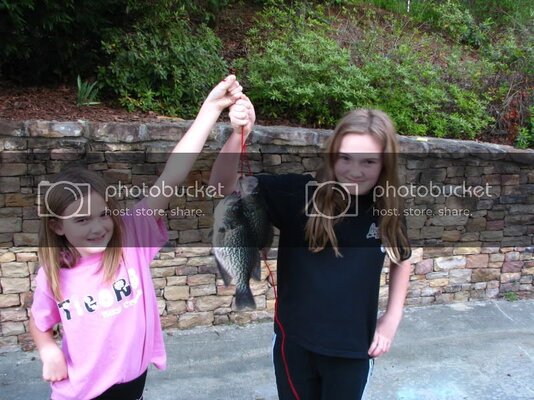 What you'll need:
Crappie filets, or can substitute almost any fish filets that you like
Melted butter
Cajun seasoning
1 cup of black beans, cooked
1/4 cup chopped bell pepper
1/4 cup chopped tomatoes
1/4 cup grilled corn, kernals cut off the cob
Balsamic vinegar
Fresh cracked black pepper
Start out by building a medium fire in your cooker. For this cook I used the Weber Kettle, so for me that means 3/4 chimney of lump charcoal, fully lit when dumped into the grill, banked on one side. Start with clean crappie filets, skin removed, dipped in melted butter. Remove the filets from the butter and season with cajun seasoning. Carefully put a light coat of olive oil or other cooking oil on the grate and place the filets on the grate right over the hot coals. Let the filets cook for about 3-5 minutes, depending on the thickness of your fish, obviously the thicker they are the longer you want to let them go. Flip the filets, and let them cook for another 3-5 minutes, or until the flesh is opaque and flakes easily.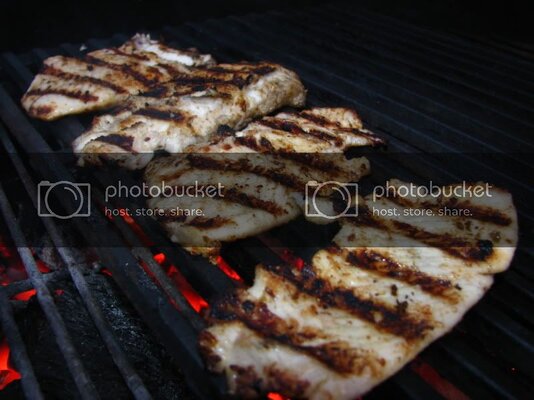 Combine the black beans, grilled corn, tomatoes and bell peppers in a bowl. Crumble the blackened crappie filets and add to the bowl. Mix the salad thoroughly. Pour a little balsamic vinegar over the salad for a dressing, and top it off with fresh cracked black pepper.