So Tuesday I went down to my trusty old hole and was drifting some eggs.. I get the tug that was different from the rocky bottom.. set hook and feel the rubber band feeling of a fish... after a couple moments I realized I snagged a rock or something... but it just didn't feel right.. I would pull but it would give alittle and pull back!
First one of this year of this size.. weight was about 10lbs and around 36 inches.. it was fat too about as big around as a standard 2 litter bottle of pop...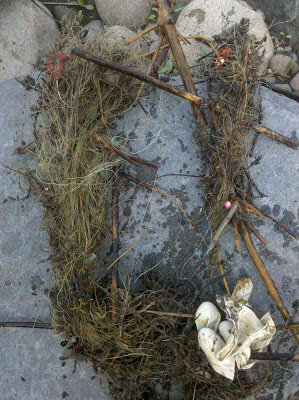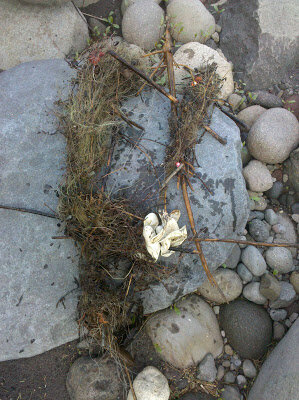 Look close.. that isn't weeds.. that is pure fishing line... about 60 hooks 30 corkies 20 hunks of lead.. a couple sticks and a rubber glove... again nothing but fishing gear I bet it is 5 miles of line..
Last edited: