I started going through some older boxes and came across my worm collection. While I know they aren't pink I thought I would ask anyway if anyone thought they might work for summers.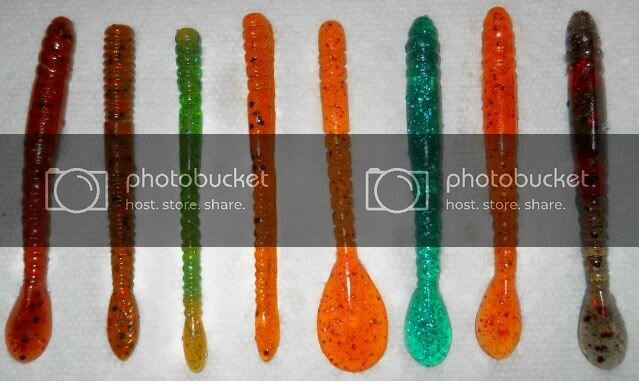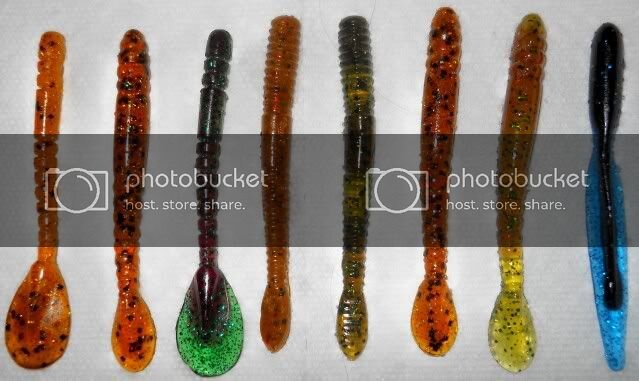 I figure the orange ones, the crawdad color ones and the leech looking one might work. Anyone think any others look like they might catch fish? All of them are 4 inch and most are pretty thick so no lack of bulk here.
And one question on the rigging the paddle tails, would you rig it so the hook is lined up with the bottom end of the paddle or toward the top of the paddle, or maybe through the paddle?