I have been playing with some cool stuff.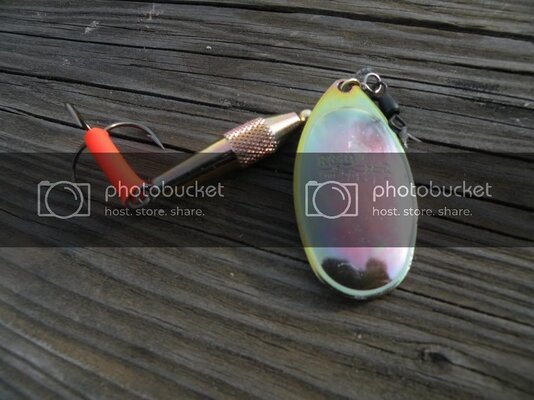 I dont plan to sell this but it was cool to play with. I am gonna catch a winter steelie on it and then probably put it away. Maybe pull it out again later to catch a Deschutes steelie.
It goes on the blade alittle differently than the body but same finish. I did 3 blades and that was it.
I call it Motor Oil Brass some of you may know the technical name.
What do you guys think? Again this post is just to share something cool. I am not selling this finish.
RB