I know it's not in Oregon, but it's a relatively short drive from down here in Medford. I hit it yesterday with one of my new fishing partners, and let's just say there definitely wasn't a lack of fish. We were mostly too busy to deal with taking pictures or video, but I managed to snap a couple of quick pictures...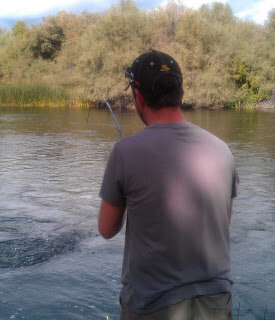 Jeff hooked up with an upper Klamath fall salmon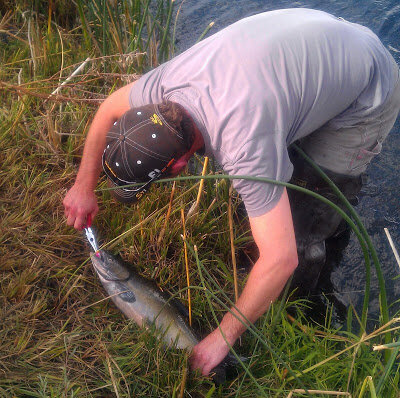 Unhooking an average Klamath king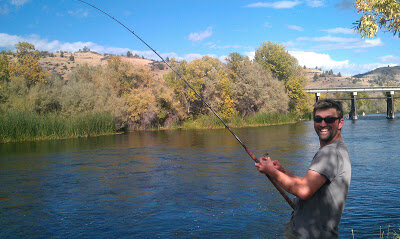 Jeff hooked up again
The fish are definitely on the small side, but they make up for it in pure numbers. We each landed 15 fish a piece, and easily lost just as many if not more. If we wouldn't have spent the first few hours getting it dialed in, and brought more eggs, we probably could have doubled those numbers pretty easily.
I definitely recommend making the trip down there for anybody just looking for a good day of hooking fish.