Look at all of this crap my other half picked up in about 30 minutes while she took a break from whooping on fish.
It is really truly disgusting that so many of the "sportsmen" in oregon are such terrible slobs. talk about utter lack of respect and consideration. What the hell is wrong with so many, just dropping any line clippings or packaging wherever they are standing.
You packed it in, put it in your damn pockets and take it out with you!! Even those 2" pieces you clip after tying your knots.
This is a big part of the reason there is so little publically accessable water left in comparison to years past - all of the land owners are sick and tired of their property looking like this!! This was on private property, highly tresspassed on property, and the owner does not even fish so it obviously isn't his. Just a matter of time before he doesn't let anyone fish there anymore either, just like so many other good spots.
She hardly made a dent is the sad part.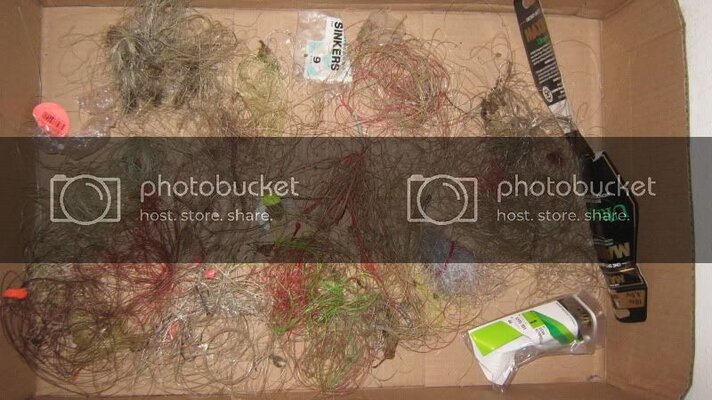 Clean up after yourselves damnit!!!