So hit the clack again. Buddy and me went out to the dam hole again, when getting there realized the alt and batt went toots up on the jeep. Decided what the heck we are already here so we took off to the bottom.
Well happy we did I landed a jumping, shacking, fighting, die hard of a fish. She was 29" and 8 1/2 pound shiny fresh fish. Have to say she was fun and worth the tow ride home we had to get. Now just need to get my buddy in to some fish so he will know what it feels like to fight one of these babies.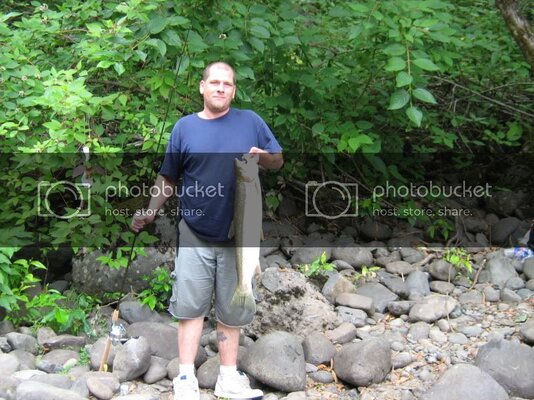 Man I need to look in to some rogain or something. I want my hair back.
Last edited by a moderator: