Lots of buzz in the kayak fishing community about the 2019 Hobie Outback and for good reason. I wanted a fast, stable boat with room up front for all my gear, including 2 crab pots on the bow, leaving the back deck clear for a large canine companion. First outing was 6 hours on Siltcoos and this boat did not disappoint.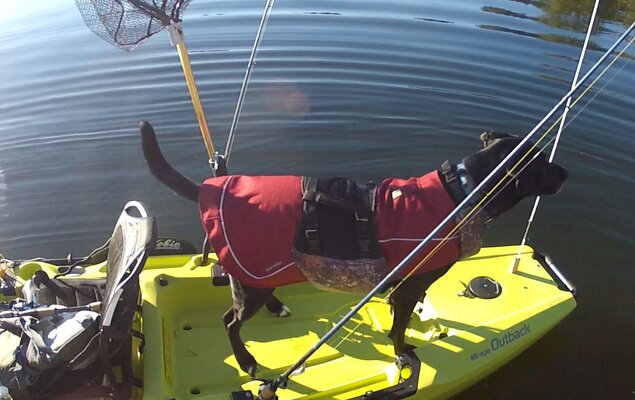 It glides and goes as expected, sides are low (it's like they sliced 3" right off the top), It is so nice to have steering control on both sides again and the drop down rudder does not disappoint, this boat tracks and turns better than either my PA12 or Oasis.. The rectangular hatch that opens with a smooth 1/4 turn is way better than the round ones that would get sand in the o-rings and become hard to open..
Wind came up in the afternoon and organized some small whitecaps, I 'quartered' them at speed for a while and the bow split them nicely, sending all the spray off to the side. This is going to be a great ocean boat.
Here is the video from our first test outing:
https://youtu.be/q0hMrdWc7VQ
A cool new feature is a retractable transducer mount in the hull, this lets you mount larger wide angle sonar and side-scanning transducers on the bottom (where they are most effective) and then retract them into the hull for transport or sliding along sand or boat launches. I went with a Lowrance Hook2 5" with the triplescan transducer (sonar, downscan, and side-scan), here it is mounted on the retractable thing:
https://youtu.be/V7P5EOUCPUA
I also cut some lightweight outdoor carpet to fit the back deck to provide solid footing for Pepper, next step is putting some salmon, lingcod, rockfish, and crab on the boat. cheers, roger