Well once again my fishing buddies and I headed down to the coast for some crabbing and salmon. We showed up near dark with an incoming tide so we tossed crab pots and cages until around midnight picking up 13 crab. after along night we sowed up to the salmon spot around 10:30 am, high tide was at 1:30 pm. Weather was amazing. Three of our friends were already there with fish fights to talk about...they had already gone 2 for 6...all native coho (released). after hearing that we jumped strait to our spots..... third cast i hooked into ten pound nate coho......boom my buddy two guys down hooks into one, we worked both of them into the nets despite the close calls of crossing lines.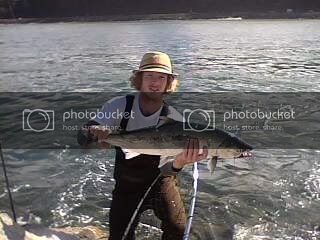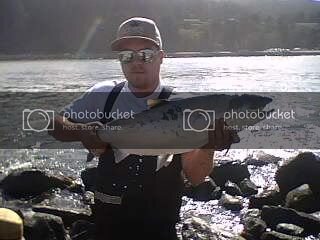 one after another we began hooking them. some were lost and some were netted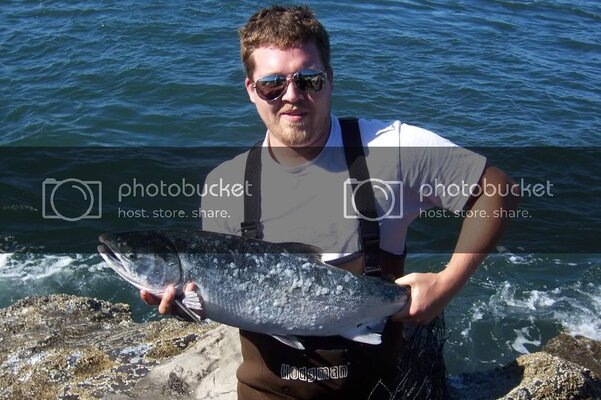 [video=youtube;aRxAo2-UIxw]http://www.youtube.com/watch?v=aRxAo2-UIxw[/video]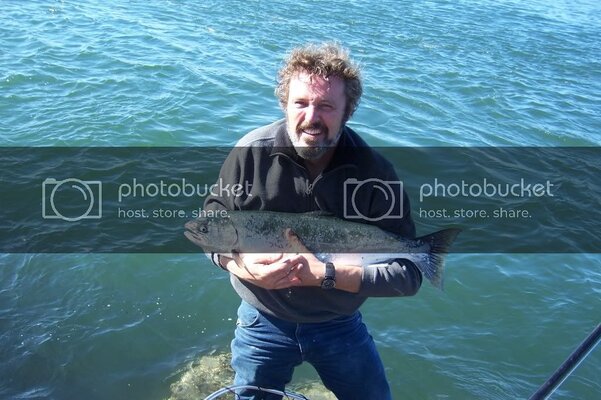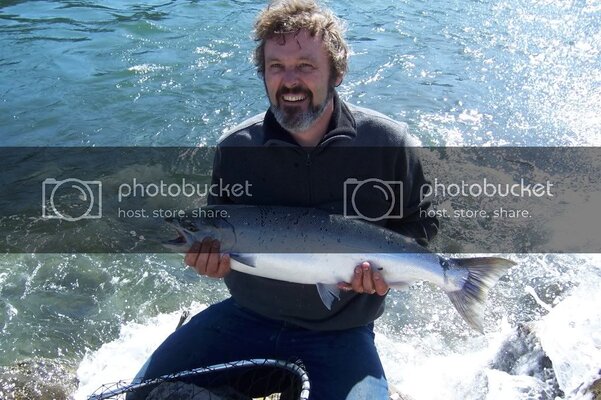 after going 7-9 we went for a break and a new spot. three of the six of us went and tossed the rest of the evening and the others headed home. At the knew spot we seen some fish rolling....Casted out about 40 yards, then i got a bird nest so i quickly (slowly) tried to untangle it, after a minute or so i said screw it and cut my line so i could handline my lure back in so i didn't lose it....started yarding the 40 or so yards of line, looked over at my friend and said if i get a fish on, you owe me 20 bucks..... while pulling it in my line seemed to have its own mind "am i on your line?" i yelled to my friend then relized i was on a fish (thankfully the line i had been pulling in was not mistakingly wrapped around my hands or anything....just goes to show you what could happen) when i knew it was a fish i gave it alittle tug and ziiiiiiiiiiiiiiiiinnnnnng snaaappp, there he went.....Once in a lifetime!!
any way the rest of the evening we lost another and had a monster chaser that we couldnt call back, so we finished off the night crabbing. ended up getting 6 keepers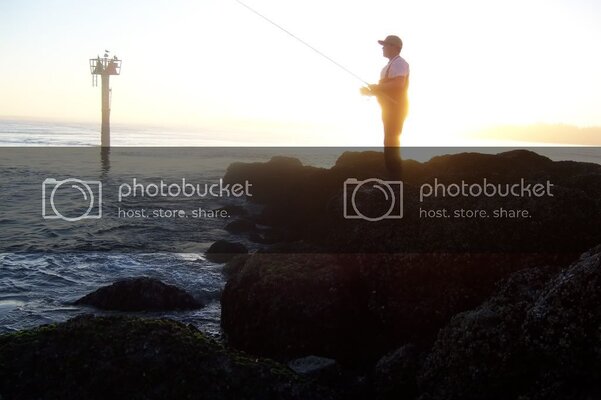 saturday we woke up nice and early. the fog was in and descently thick..right of the bat my buddy hooks one and loses it...ten minutes later same buddy bam! fish on. we netted it just intime for a seal to pop up right behind the net, he was thinking about taking it!!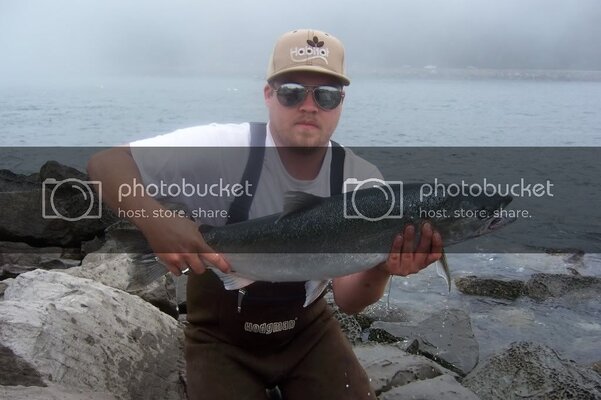 this beauty native coho was released...away from the inevedable seal.
Not 15 minutes later SAME buddy....ziiiinnnng hooked and netted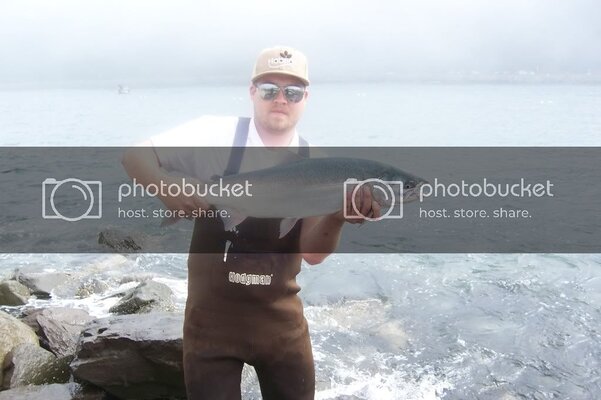 hour or so went by with no more luck so we changed spots where we seen people catching fish.
first fish was hooked and lost within 30 minutes
second fish threw down a battle that couldnt be matched nd wooped my friends ass, i guess the GIANT log floating in the ocean didn't help...and was unfortunaly lost
Third fish was mine....it was a monster, she peeled so much line i thought she was not only going to spool me but maybe get me caught up in some crab traps 100 yards or so out. again the fish was lost...o well always next time!! we went home with our heads held high.....salmon meatless...but heads held high...oh and crab!! ended 9-20 on coho natives which were all released and 19 keeper crab