Just stirred up some spinner making stuff from fisherman's today... shoulda went to BC Angling.
Didn't want to do the extra driving and I didn't know what that place was like, so I stuck to fisherman's.
Still pretty dang cheap stuff compared to buying pre-mades.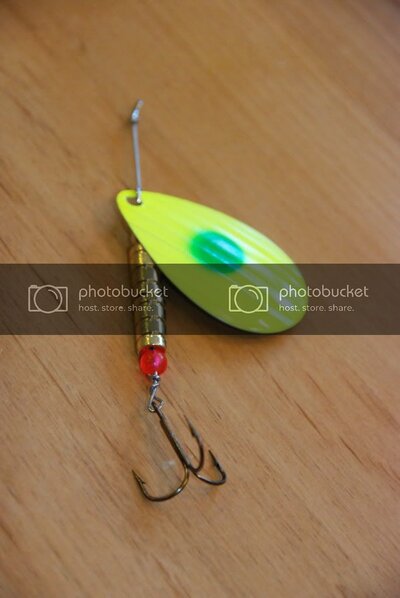 Well there it is. Size 5 chartruese/lime green dot vibrax blade on one brass one nickel ball bearing beads with 2 1/8 oz brass bodies stacked over a 6mm red bead all over a razor sharp size 4 or 5 VMC. Surely going to hook me a steelhead or coho this year. Im going to make sure it happens! :dance:
Took me a while to get the bottom eye because I was working top to bottom because I bought a prelooped wire. 2 rusty pairs of pliers did the job.