Had some out of town carpentry work to do on a church this week over in Dufur. So I missed the "big push". On the way home I just wanted a bite....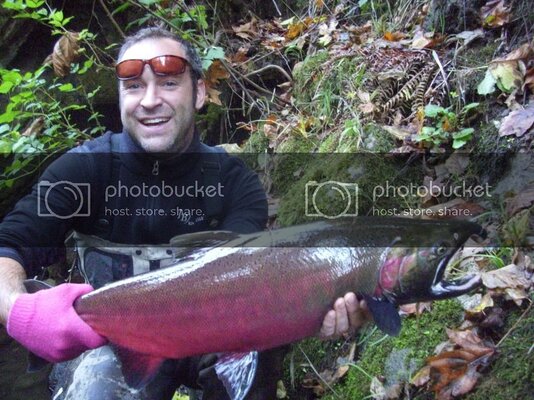 Bam! Jason put on the ol` "grab for the cure"
(it is Oct.) pink glove for the assist.
Dad landed this big boy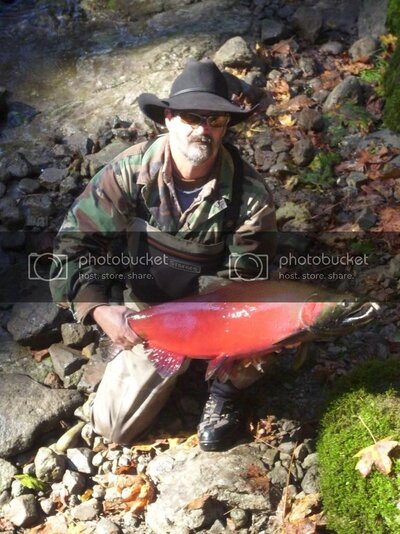 Not much for the BBQ but we came away with lots of eggs and it was just gorgeous out. Those are the 2 purty boys we remembered to get pics of. Lots of fish to play with this time of year. Still.... I got winter on the brain already!
O! Almost forgot. I`m headed to Woodland today. I had foul hooked a fish and pointed my dads rod at him and grabbed the line to break it OFF. Well, I must of reeled up past the nail knot cause he took the top of my dads 9 wt. with him
. If any one finds it up there below the hatchery it would be way cool to have it back. I`m not sure of the model but it`s Lamiglass, the lifetime warranted style. Thanx ya`ll!!