Wet and windy on the river yesterday..Wind about blew me off a couple times..Big gust would just blow you sideways...Rained so hard that you had to bail about every 5 minutes..
We just kept on fishing though..
Mu buddy lost about as big a steelhead as I have seen..Had him to the boat several times but he just wouldn't give up...He would see the boat and scream across the river again..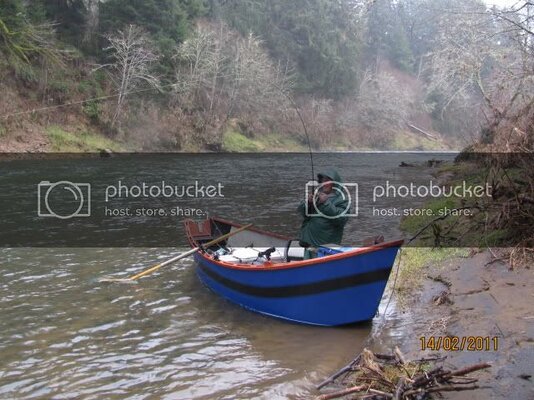 Had him close enough to see that he was clipped...Finally thought we had him whipped and only seconds from the net when the hook just came undone..No thrashing or nothing,just popped out..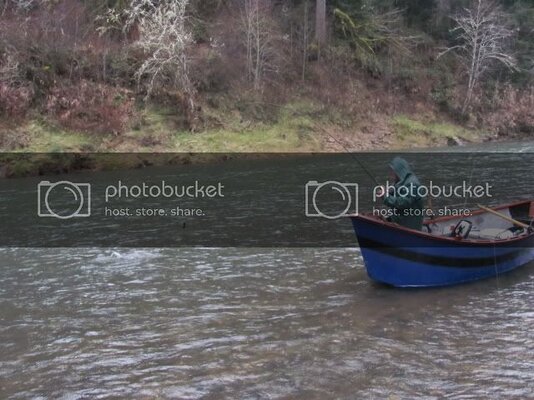 I thought my buddy was going to cry..
LOL
No sense in crying over split milk or lost fish I told him..
I little while later I caught this one..