Got some Xfactor tackle in the mail so I had to go use it. Went and drifted down the Umpqua with a buddy to target Smallmouth bass. Got there around 9 am, the sun was in full effect already. Got the boat loaded and shoved off....Using Xfactor "miracle worms" in the Florescent pink, bubblegum, and the natural worm.....we just slipped them on a 1/8 - 1/4 oz jig head and worked the seams and nooks and crannies. We started hooking fish left and right of all sizes....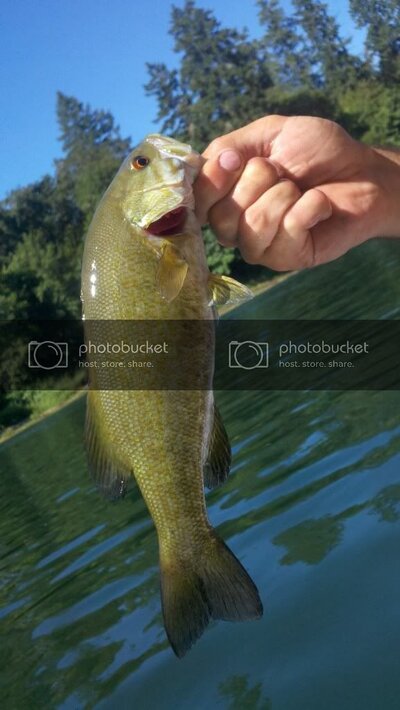 Sun fish as well were smacking the Xfactor baits, and I'm very sure that if a steely had been in range we would have got em.......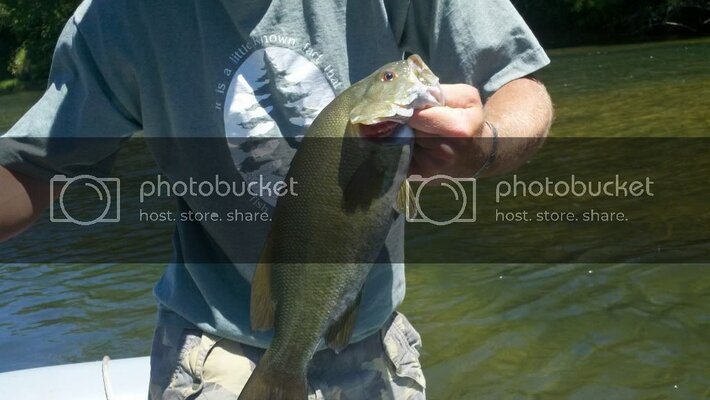 The sun was Blazing down on us while the winds blew up river....we would row 50 ft and get blown back up river 60 ft....painful in the end but well worth it because it ment for twice the "hole" working....can i say that?.?.?......anyway, my buddy ended up landing to two nicer fish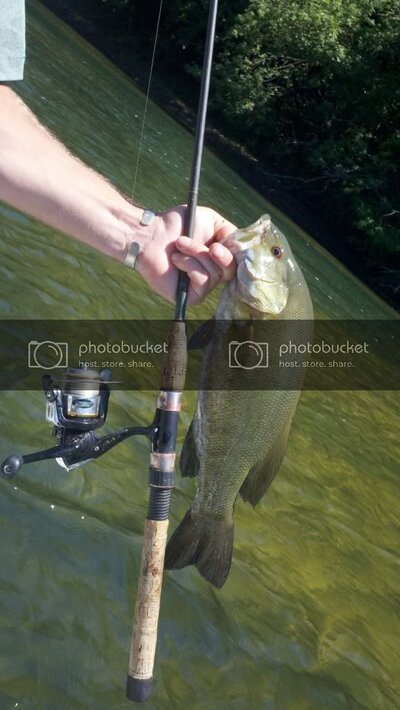 probably in the 2.5-3 pound range. When he got the fish back in the water, he sat down right on his rod and reel, snapping the reel arm that ties the rod and reel together.
My biggest was probably around 2-2.5 pounds which is still sweet to me.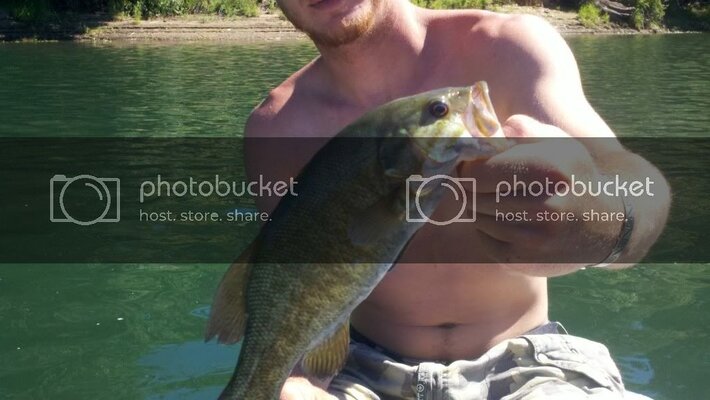 It was an awesome day we were guesstimating that we hooked around 150-175 fish between the two of us. we tryed some other plastics as well, non stop smashing all day seemed the the kinda day where a fish might nibble your finger if you jiggle it right!!! lol thanks Xfactor for an awesome product!