thought i'd post up some pix of my new ride... after i sold my toon.
it's a 12 footer running a 5hp o/b. been on the water a few times and i looooove it. it's got a very rigid inflatable floor that's sturdy enough to stand and fish (if the water is not too rough). this little one is sleek enough to paddle like a kayak, or row with oars, and totally portable and easily handled by one scrawny grey haired guy.
pix were from her maiden voyage with the torqeedo electric on the transom... without oars.
i've made some mods since...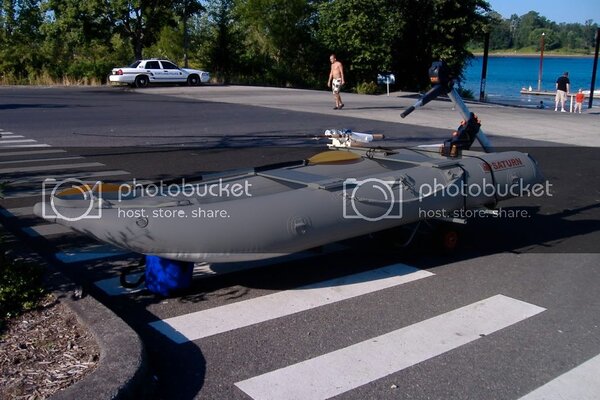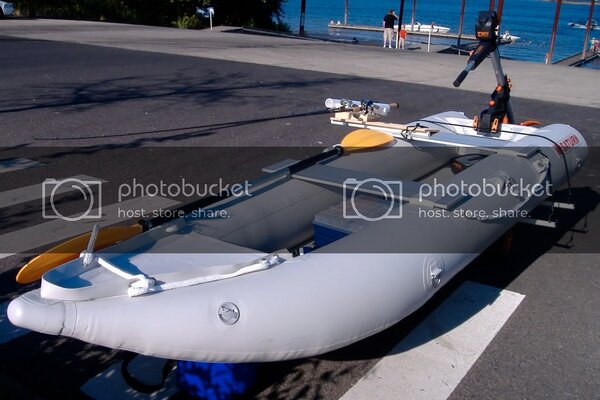 Last edited: