When buying a Bic lighter, I usually just grab a plain one 'cause cheap and boring suites me just fine, but this time I figured the extra dime was gonna be well spent.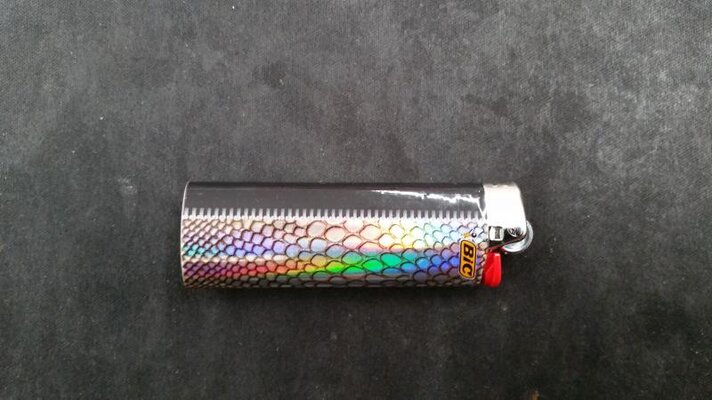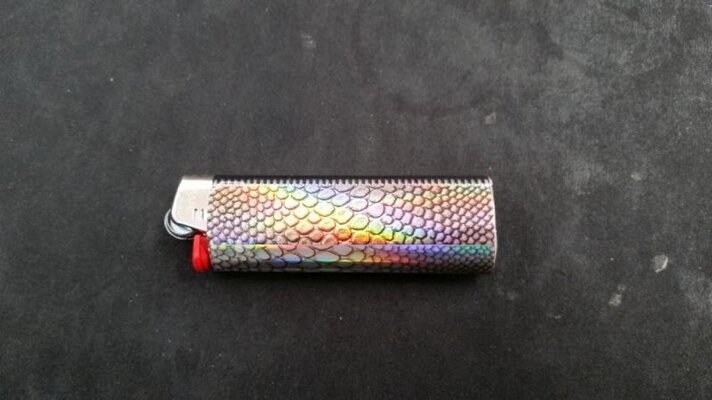 Black spine, silver scaled pattern with holographic finish, looks plenty fishy to me!
Once it's empty, I figure drilling a few well placed holes for some split rings and hooks, and I may be onto something. I'm really curious to see what kind of action it's gonna have on retrieve. Maybe put a bill on it. Best of all, if I lose it, it will only have cost $1.59!
Maybe I should suggest this to Bic as a new marketing direction. First they'll probably just think it's crazy and only offer to pay me a percentage of the profits, but then it will blow up big, and 'I'll get filthy rich, and then I'm gonna get a nice boat and fish all day then go back home to my new sprawling riverside estate cause I'm gonna count all the chickens before they hatch!!
::Howard Dean scream::
Last edited: