I almost always fish on Super Bowl Sunday. Usually it comes down to sturgeon fishing or trolling for trout at Hagg lake. This year I did not decide until the last minute to make it a Hagg trip and I think I made the right choice. I got to ramp C pretty close to sunrise and launched shortly thereafter. Since I had finally found some success on my last trip when I started trolling in shallower water I decided to head away from the dam and keep the kayak in 15-20' of water.
It was a gorgeous morning and the lake was like glass as I started my troll. I had not gone too far when I had my first bite, but even though it was just a drive-by it filled me with confidence that I was doing the right thing. I kept trolling and after a couple more short strikes I got my first trout of the day! I was really pumped to be having success right off the bat!!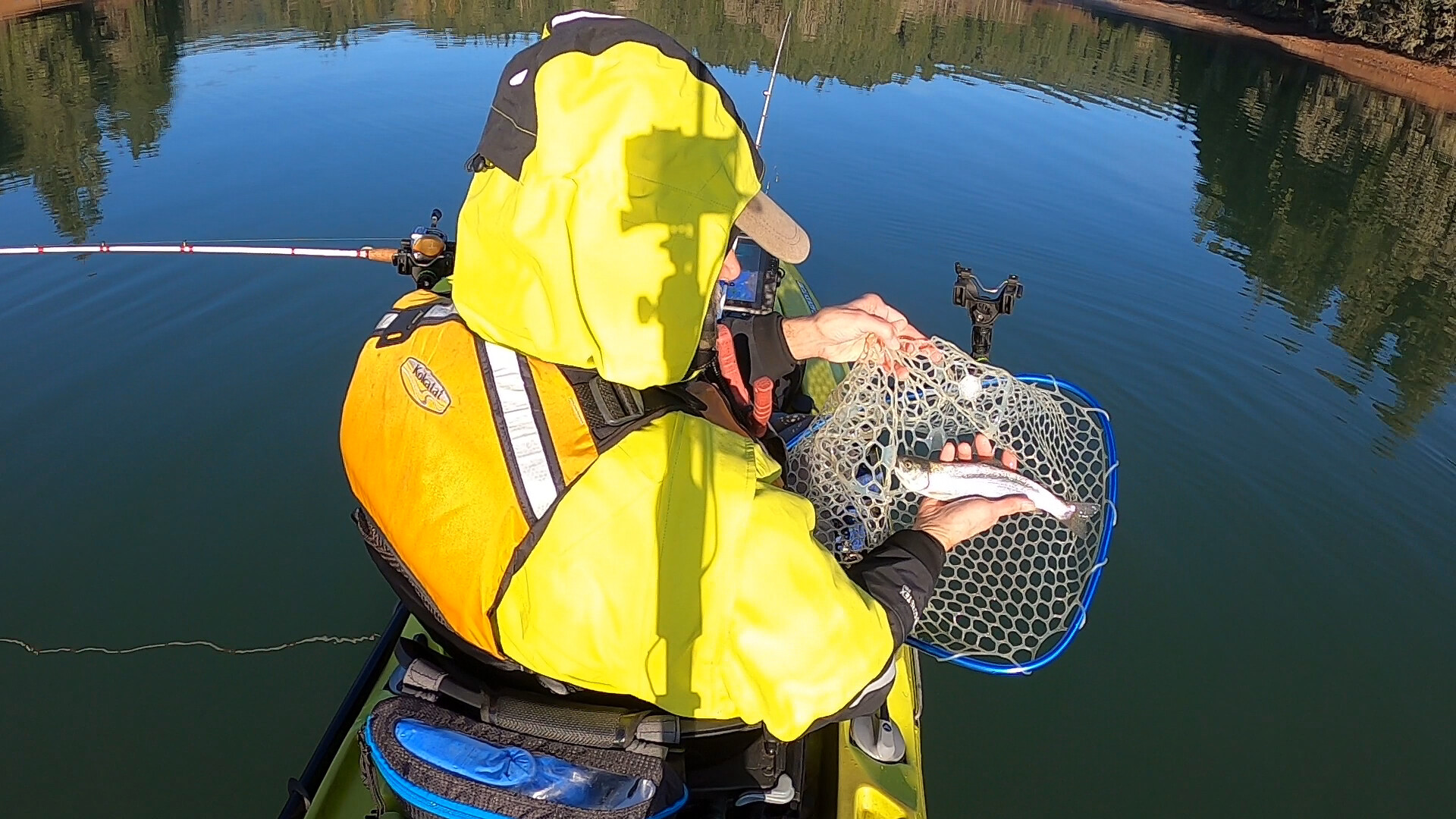 I went back to trolling and for a while the bites came pretty quickly with some misses and some sticking. After a couple of fish in the 13" range I caught my best of the day - a super fat 14.5" beauty.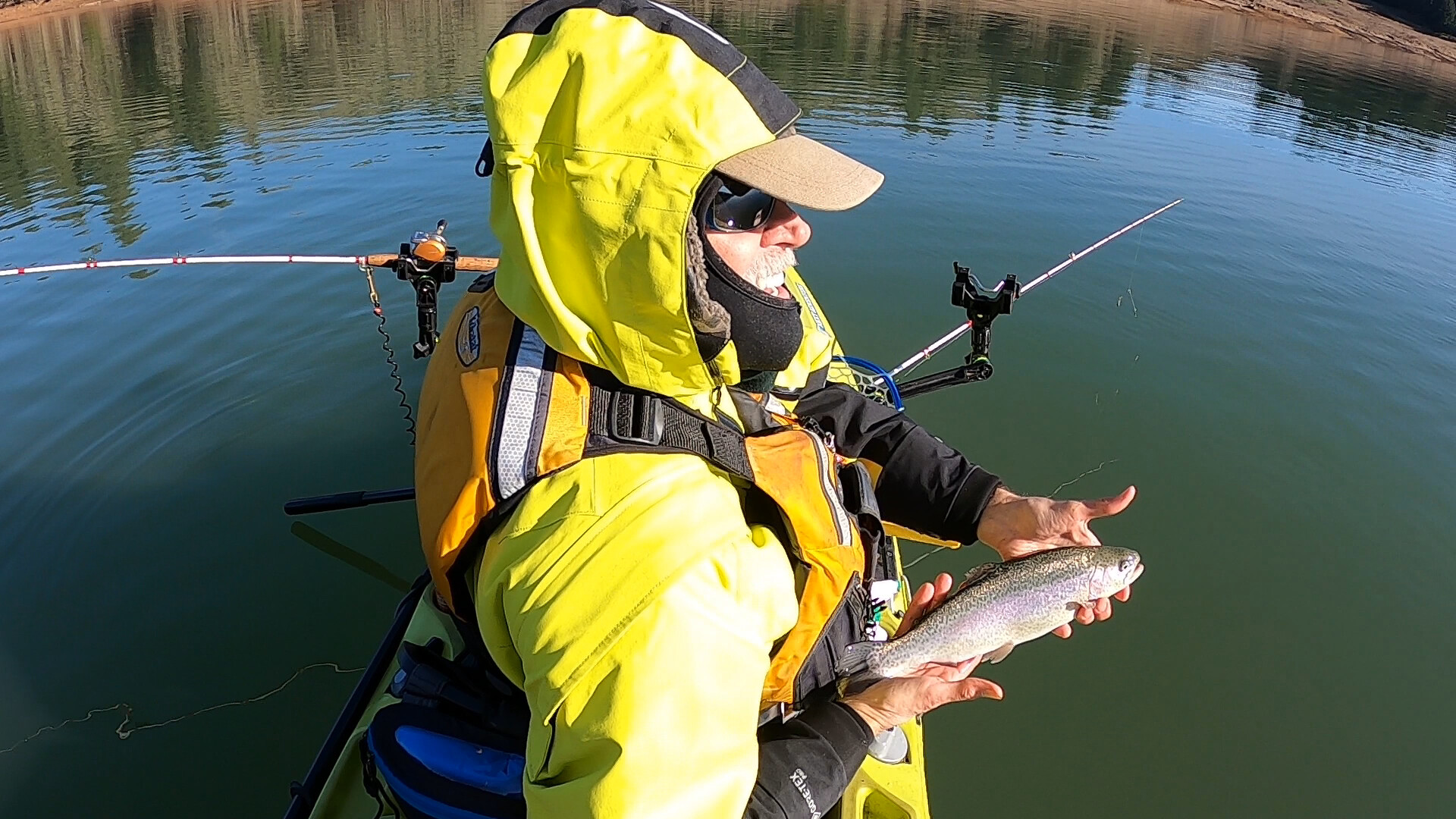 The bite stayed good for a while until the wind picked up. That just seemed to change things. The bite just stopped for me for a while. I am not sure if the fish moved, changed depths or just got tired of me
I expanded my area a bit to see if I could find another group of hungry trout but all I caught were weeds and the occasional stick which is really exciting when they hit
After my expanded search did not pay any dividends I decided to go back to where I had my earlier success but troll in the opposite direction (big counter clockwise loop instead of the bit clockwise loop I was doing earlier). I am not sure if it was the change of direction or just resting that area but the bite picked back up for me and I was able to catch another couple of trout.
Around 2pm I decided I should troll back to the ramp since we were supposed to have dinner at a friend's house. I did luck into one more on the way back to the ramp to give me 9 trout on the day. The funny thing is that I caught all 9 fish on one of my rods and the other rod was skunked. I had a few strikes on the skunk rod but never got one to stick. For a while I even had the same lure on both rods, but that one rod just had the magic.
I caught every fish on my favorite setup: 1/24oz roostertail + 1/2 nightcrawler. I had 1/8oz on the dropper and was letting out 70' of line. I kept my speed between 0.8 and 1.0mph. Water temp was 43F. Based upon catching the bottom a few times I think my lures were running about 11' to 12' deep.
Overall it was just another wonderful day out at Hagg! Here is some video from the day: