Jeff of XFactor Tackle stopped by yesterday and dropped off a few surprises for me. I think I put them to pretty good use this morning...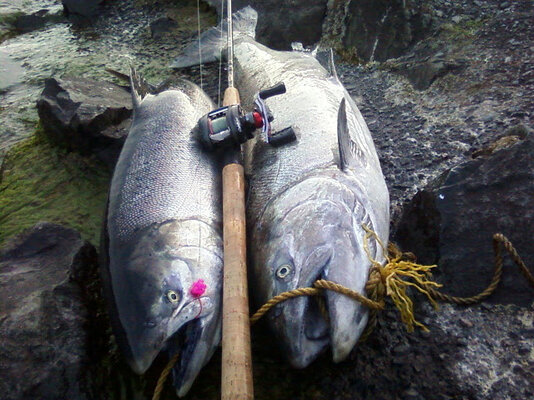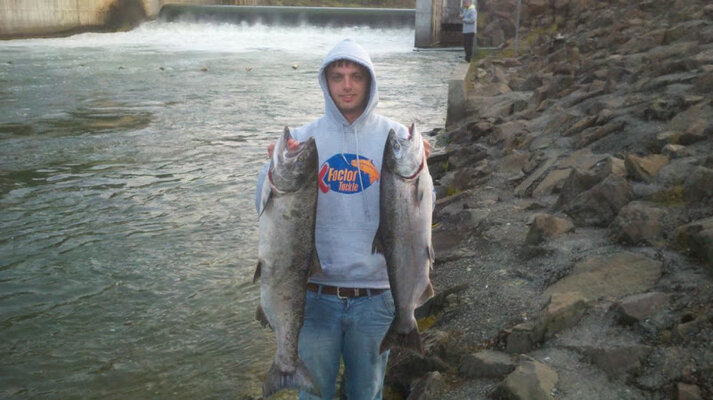 I picked up the second fish of my limit on one of his medium sized egg clusters in florescent pink. I also caught and released a late steelhead on it just a few casts before limiting out.
Overall it was a pretty slow morning on the upper Rogue. There was only a total of 4 springers caught and I got 2 of them. There are still quite a few steelhead around too. There was probably 10 or so of them caught this morning.
Thanks again Jeff and Xfactor Tackle for making a great product and for being a local company.
Last edited: