Ive been a member here for a while, and I used to mainly use OFF as a tool as to find where the fish are at, and what they are hitting on. But today I actually used a method that I learned FROM OFF. Big shoutout to FishFinger for his threads about 2-3 years ago on how to fish spinners in the Sandy for coho. I'm a big drift fisherman, and rarely throw spinners for salmon.
After many, many, many skunked trips out for coho this season, went down to Bonnie Lure Park and crossed the Clackamas to fish the hole a little ways downriver from the mouth of the creek. I've only been down there a few times and didn't really know how to fish it, and after about 30 minutes of nothing and seeing fish roll I thought I'd try something I don't usually have the chance to do. Throw spinners.
FishFinger said that you really want the spinner to flutter down for a while, then reel in very slow near the bottom. On the fifth cast this lil guy decided to hit my brass #5 blue fox. And shortly after I landed my first coho of the season. It's been a while now and it's really cool that I FINALLY got one, and on a spinner to boot.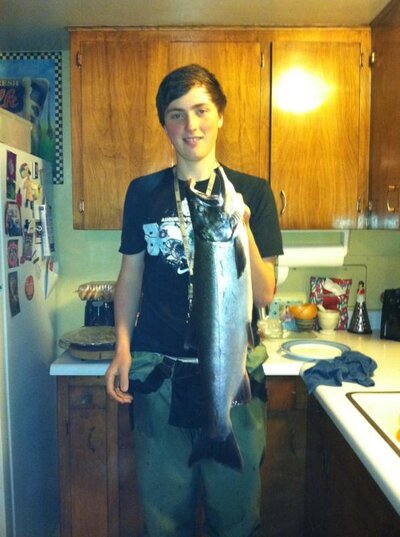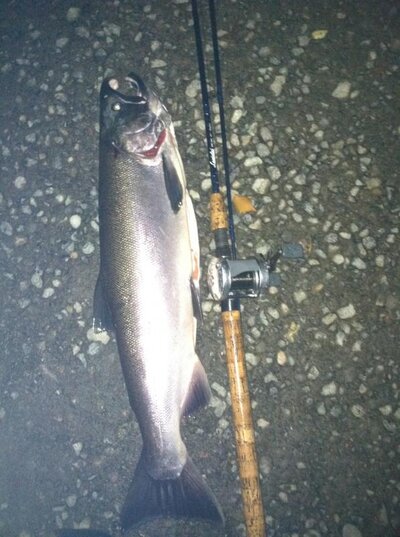 But next time I spinner fish, I'll definitely bring a spinning rod...