Nunya Cr. in Nunya Co.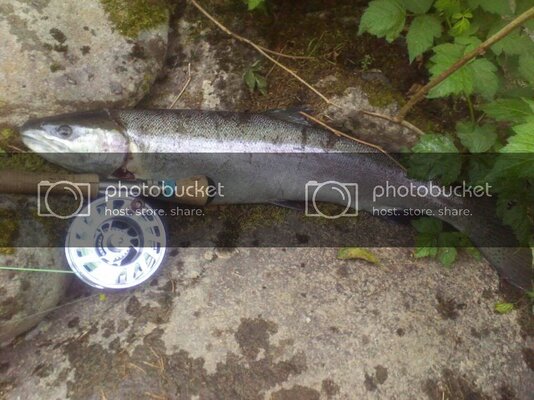 Just thought I`d pop in and say hey on may way back to Nunya. That thar steel had a somethin hangin OFF it as I got it closer and closer. Looks like a gill hangin out? How the heck is he swimmin? He wasn`t puttin up the typical Nunya cr. fight, that was fer sherr. But he was steel and didn`t like me much
Finally get a hand on him and realize it`s the peck fin hacked and hangin. Upon a closer looksie she has net marks on her too. :clap: glad she got away from him! Couldn`t have been a good swim from then on. I just keep thinkin it must of been a nice scent trail for them pennipeds. I would of kicked him out of my circle:lol:
edit: she! it`s a frickin she, Damon!
Last edited: