a lot going on for me right now but I had to get out 1 more time!
Got 1 on my sons 7wt., kicked my butt!!! Never felt totally in control of that fight! Thinking about it, it has been since july 2007 since I have even picked up a flyrod!!! :shock:
DAMN!!!
2 years. I managed to get it working well enough to rollcast some line out and get it mended and pretty quick my indicator jerked under with a pretty serious takedown! After that there was a little bit of hollering....About 10 minutes worth! My son got me lined out on the finer points of fighting a large fish on the flyrod, by the time I landed it my forearm was tired! Been awhile since any fish has made my arm tired during a fight!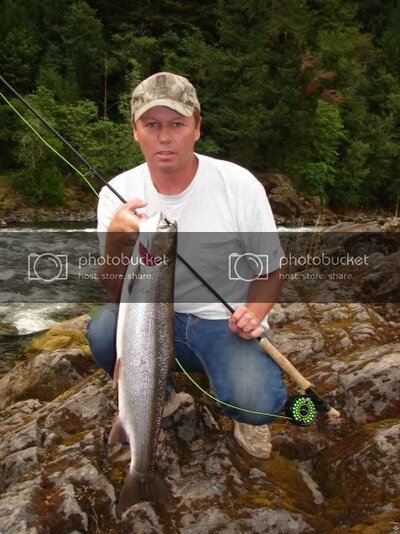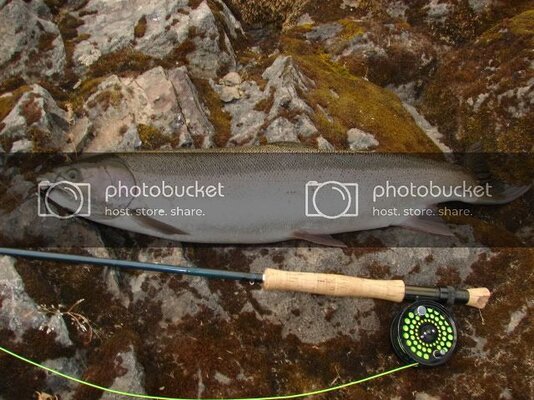 After that I switched to spin gear and a float/fly combo and managed another small hatchery hen. Earlier that morning I had caught 4 jacks on regular drift fishing gear, not a bad morning!