Pic's from the 4th of july! My mom is in town for the week from Texas, so we been doing lots of sight seeing. On the 4th we were passing by one of my sons favorite fishing holes so we dropped him off for a couple hours of fishing, 2:00 in the afternoon and 95 degrees!!! Terrible fishing conditions!
He first ran a float and fly through the water looking for a steelhead for the 1st 30 minutes with no takers then switched to a little drift fishing. He immediately hooked up with this 14 lb. springer.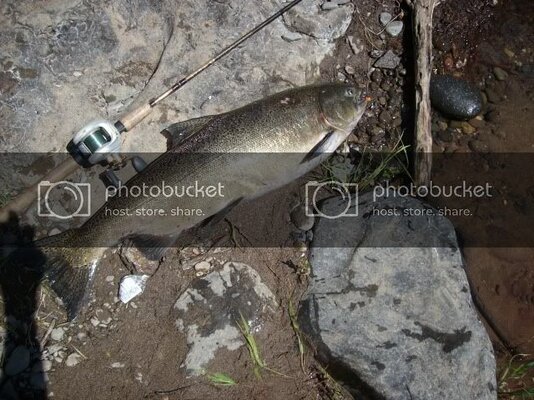 What it ate.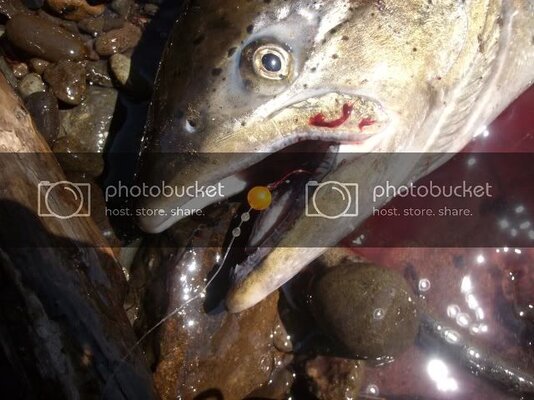 10 minutes later this 22" jack found something it wanted.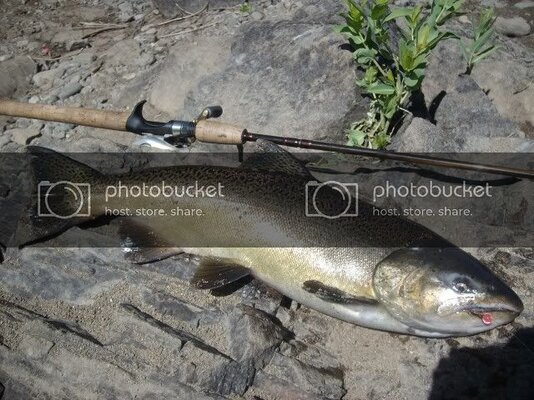 After about an hour with no action he moved down to a deeper slot and found another fish, a bright 16 lb'er!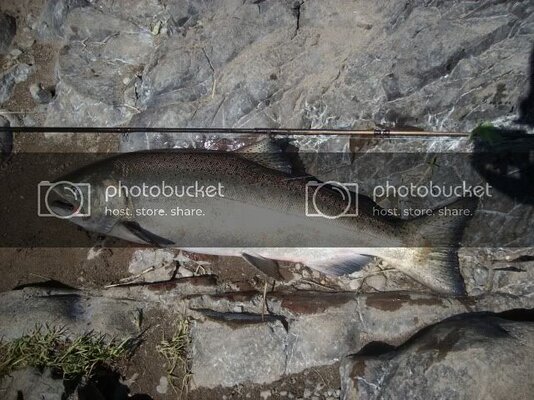 What it ate.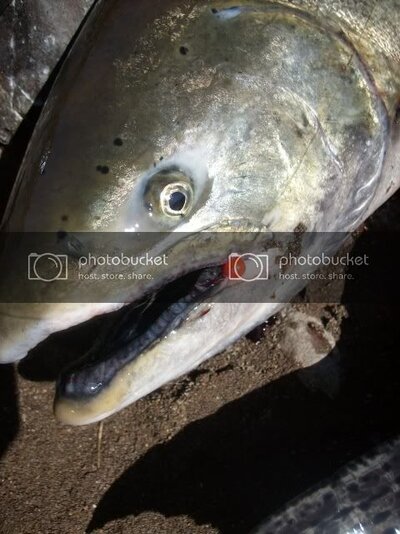 All 3 fish, caught on small light gear! I love light tackle! I can't wait to get back out there!