Got on the water at 8 am, started trolling a little before cushman up river, the first 5 minutes of trolling my step dad hooks his first salmon ever, a nice coho prolly weighng about 8 or 10 pounds, she was hand landed and hooked on barbless hooks, quick pick and successfully realesed un harmed!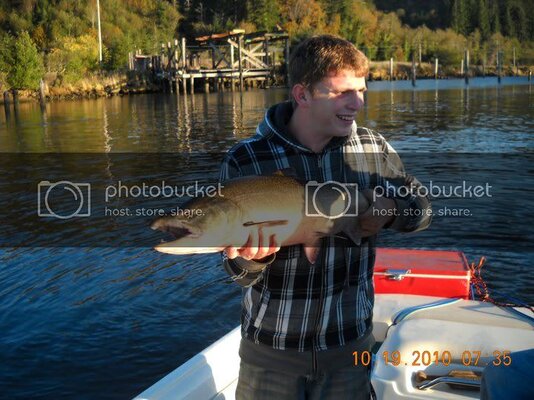 a half hour of trolling with no hits after that coho, we get to cushman go under the bridge (train tressel) right after it We hooked into a DOUBLE! the first one is (me) i managed to hook into a hot fresh chromer nook! it was 34 inches and 20 pounds!! The one below me is my buddy bill and his nice lookin 30 inch 18 pound nook!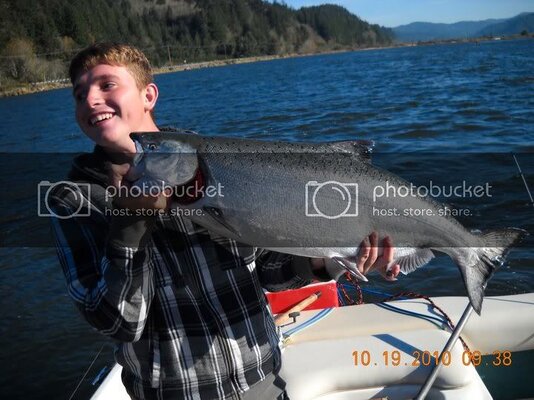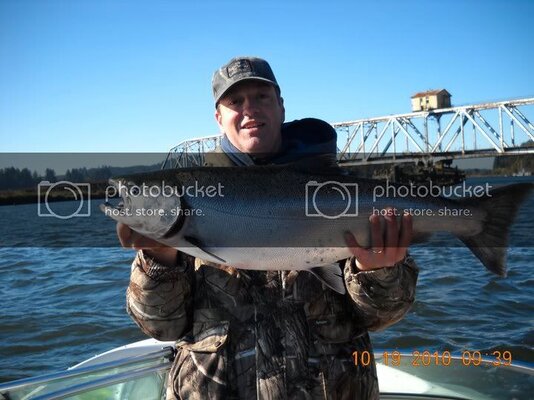 Snapped a picture of this curious little guy at the boat ramp while taking out at the end of the day
Thought i would share it!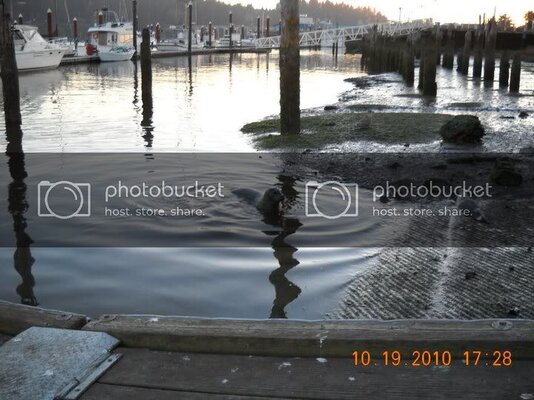 I ended up hooking into 2 more fish that had to of been 30 pounds+
they both ended up spitting the hooks, but it was a good day on the water! Oh we saw about 10 fish caught 3 of them in out boat. Oh and we also talked to a couple people who said they got 3 keeper coho they day before.