I just some more sickle octopus hooks and I finaly see what a bad sickle looks like.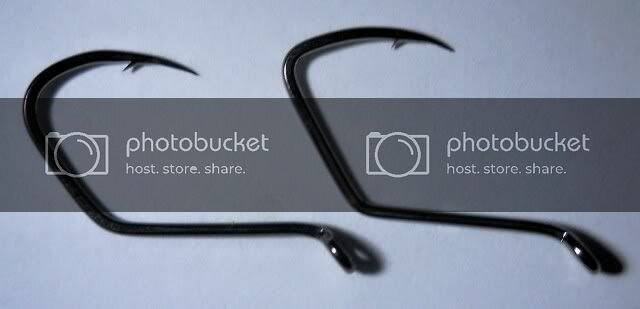 As you can see, the hook on the right has much more severe bends instead of the gradual bends of the one on the left. The first bend broke under light pressure in a fly tying vise where the otherswould deform and bend out instead of breaking. If you look really close the first bend is a kink instead of a bend and it is obvious why these hooks would fail fighting a fish.
The hooks are a 1/0 Matzuo Octopus hook.
I thought I would share this so those of you that use them will have a reference to see if you have gotten good quality sickle hooks or a bad brittle run.
Todd, thank you for making me aware of the differences so I knew what to look for. Would have sucked to lose a couple summers on these from a hook breaking.