Anyone make their own? I have made some that seem to work pretty good.
What I did was take a long shank hook and cut a piece of floral wire that was 3 times as long as the shank. What I then did was tie a make a snell wrap over the wire from the eye making it as long as possible to make sure the wire was secure pulling it tight and cutting off the tag end leaving a 2-3 foot leader. I think I used 12 pound test for the tie. That's it. I can now thread any type of bait onto the hook and wrap the wire aorund it so that it stays on really well and even lasts through a descent bite if I don't set the hook too hard. Will post a pic once I find them again or tie another one.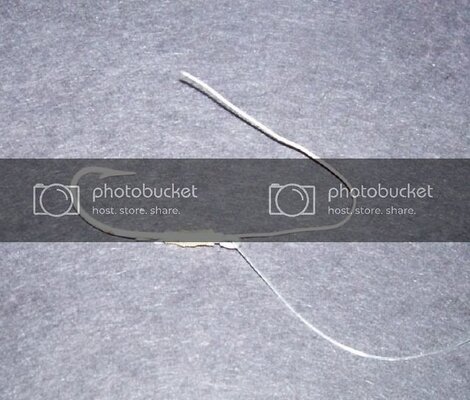 Here it is, what does everyone think?
Last edited: