I'm heading over the pass to visit my folks and I can't resist the opportunity to take a crack at some trout on both the Santiam along hwy 20 & the Deschutes rear Redmond.
I will carry my fly rod but, I'm going to try spinners first, I twisted a few with the same body theme by varied the blades. The forecast calls for overcast w/ sun breaks. Just want to be semi prepared.
One snag up and it ends the experiment for that spinner..lol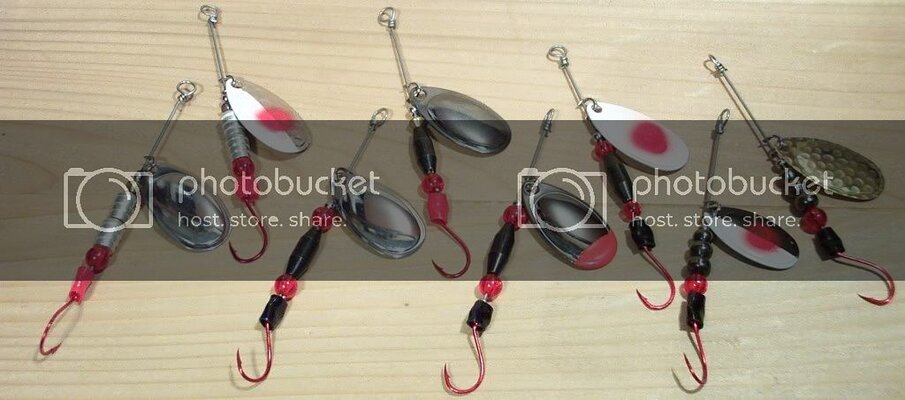 I did some #3 rattle bells too. Black & pink bodies, again with varied blades.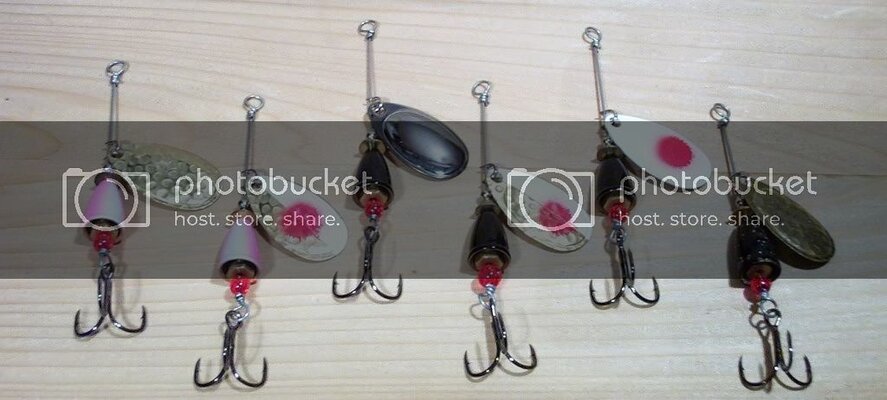 And I've started building my stash of
Slayers
for the next assault on the Sandy beginning next week. They are alll #4 rattle bells w/ heavy
Owner
hooks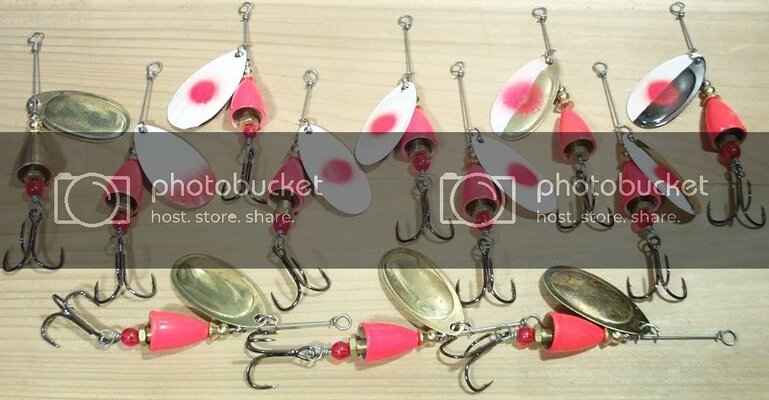 X
Last edited: