So we set out today with the hopes that the rain turned the bite back on some more and wouldn't you know it, it did and it did in a good way. All in all had a good day out there got pretty wet but was worth it for the day we had today.
Got our limits and then some, set a few bucks back to the water. Need to stock up on the eggs before the season is over. I'm thinking there should be another good two weeks then it is going to be harder to find the chromers.
Here is one that fell for one of our brass french blade spinners. I can't remember what every fish hit one but I do remember this one, kind of helps that the spinner was still in it's mouth. I think we used three of our paterns today but the brass one seemed to be getting more love then the others.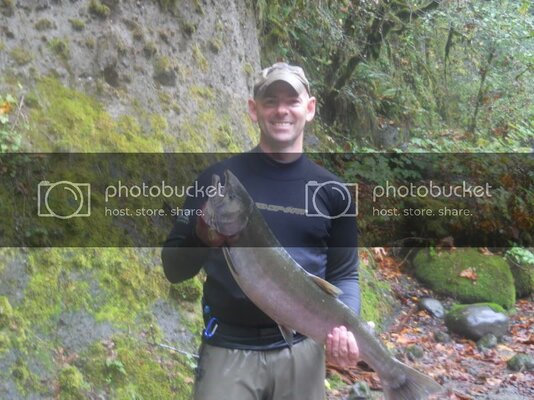 Here is that grin we haven't seen on here for a little while. Tom has been bissy with work and moving lately but was able to get him out on the water today. Might try to get him out there again tomorrow after I get done helping him move a load of things with the truck.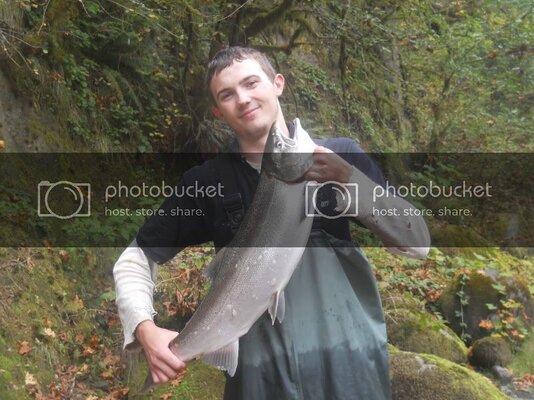 I think this one went for some eggs and I truly think we got the cure right where we want it.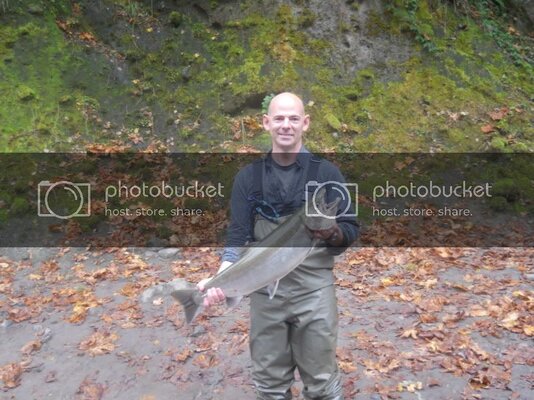 This is the buck I sent back to the water, not the prettiest of fish but was still good color and was a good fight, nice size buck for sure.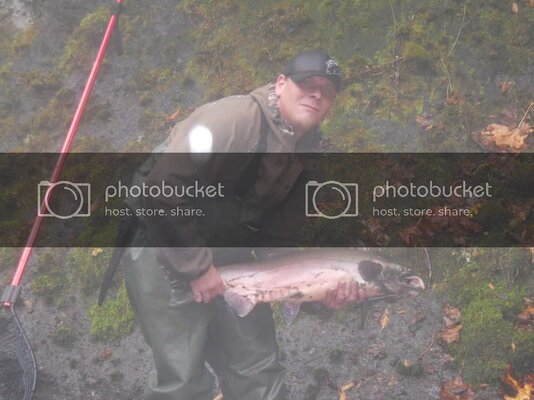 This was the third one I taged for the day and was a nice one to finish the day with to. Man that is a funky face I got going there :lol: Never have been the best for photos :lol: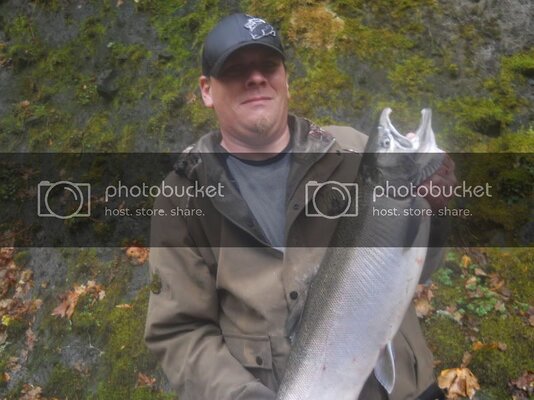 These are my three for the day.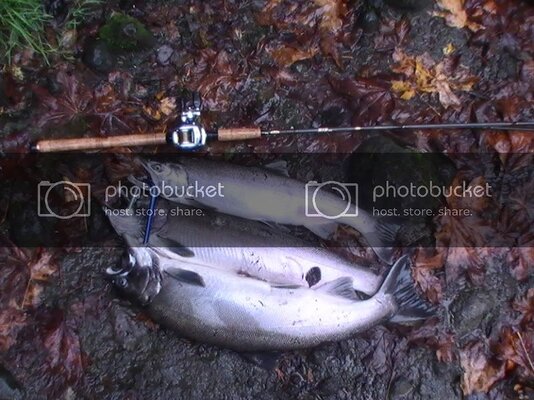 So a wet day but a good day though. People need to get out there while the bite is on and before we go back to the warmer weather and the fish slow down again. Good luck out there everyone.
CJ