My youngest took this nice hog sunday evening on the big island of Hawaii. He had the golden opportunity to spend most of the summer on the big island and didn't waste any time getting into the action! He actually had applied and had his Hawaii license before he left Oregon!
He killed this boar on the slopes of Mona Kea, he had been out hunting all afternoon when the weather began to get pretty crappy with rain and fog rolling in. It was getting late and he was heading back towards his rig when he saw fresh sheep tracks with dry dirt turned up in them. They were leading to a small meadow so he followed them down towards the meadow, he never saw the sheep but spotted this hog feeding quite a distance away. The hog fed behind some dirt mounds and ridges allowing him to stalk within 6 yds! Can you say Luau!!! :lol:
Daniel with his boar tied to the top of his grandmother's Rav4.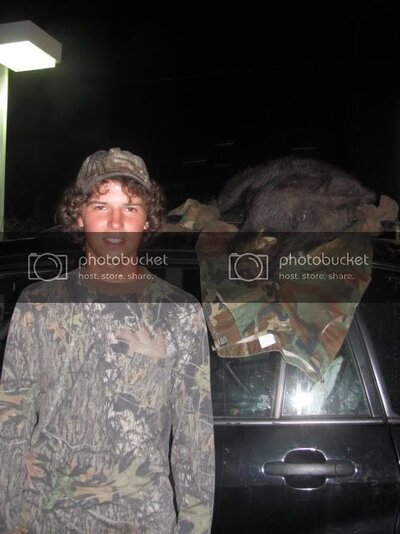 A close up of the tusk's.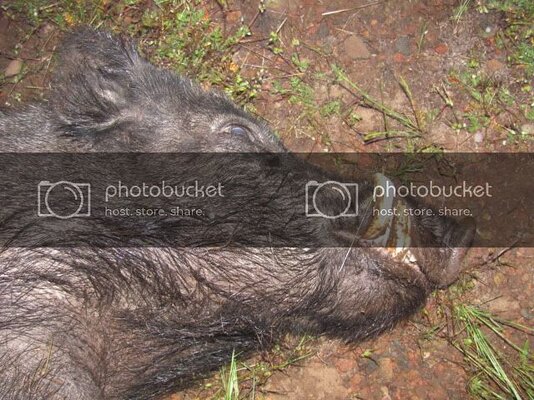 Daniel set the timer and took the best attempt he could at getting a few pic's of himself with the pig....pretty tough with the fog and darkness rolling in!