Bigsteel and I hit the N. Santiam with Rich Youngers of Creekside Flyfishing. What a day it was. We got into numerous bows and cuttys. It was a great day on the water and Rich was awesome. We fished dry and nymphs and had success with both. We also seen numerous salmon and steelhead and at one point I was so distracted by all the salmon at one spot that I didn't realize I had a fish on....probably my biggest of the day but he spit the hook at the boat. Here are some pics.......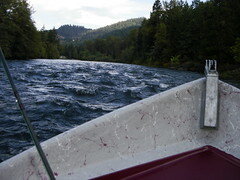 One of my fishys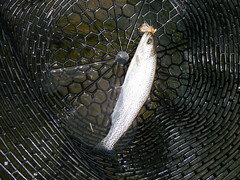 Not sure who got this one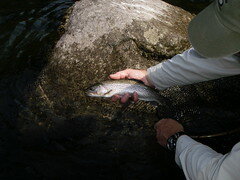 Daves fishys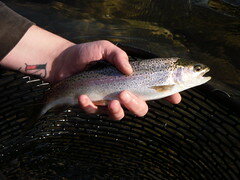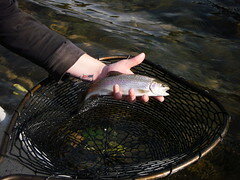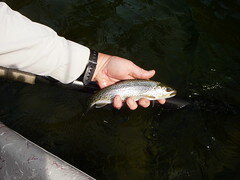 Rich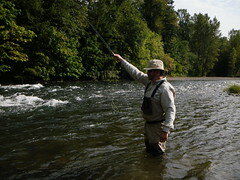 Thanks Rich for a great day!!!!!