wife went to the fair today so i went fishing for a few hours... started out i was just going to fish off the dock a bit and see if i got anything. well i cast a few times, no luck. then cast over by a down log in the water and thought i had a bite, but then i figured naw that's a log... finally got the line to start comming up a little bit then BAM strait to the bottom of the lake my line went! fought for 2 or 3 minutes decided to tighten down the drag and yank the fish in and snapped my 12pound brand new Pline fluorocarbon line!
sooo then i decided to take the boat out and caught these guys!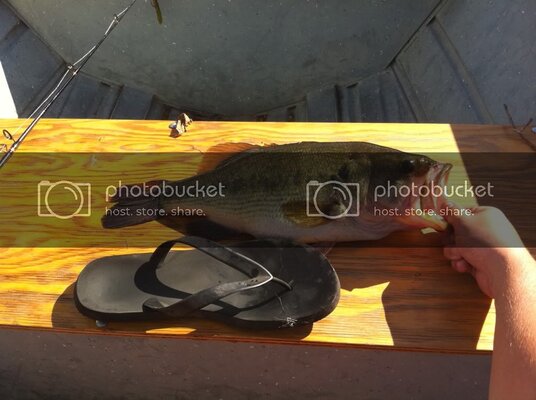 was first and the biggest! my sandal is a size 13 by the way. i lost track of how many i ended up catching the this next one was probibly the average size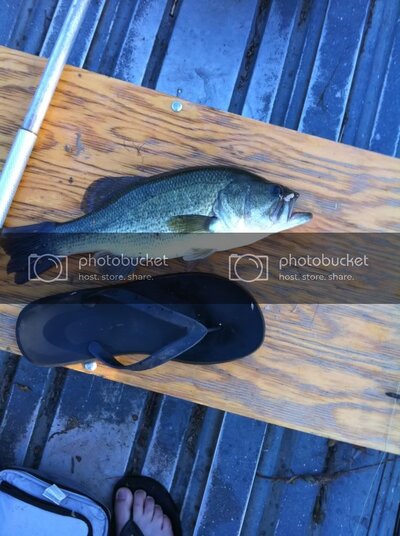 and finally what would bass fishing be without catching a tiny one on a jig that's bigger than itself?