woke up this morning and didn't know where I was gonna fish... drive all the way out to prescott? cut the distance in half and hit sauvies? or keep it close and give kelly point a try?
didn't matter because i hadn't plunked for anything more than stocker trout before...
dropped the wife off at work and made my decision...
i drove all the way out to Prescott...
was dead most of the day... for me anyway. Saw one taken - rod right next to mine. i happened to have been freshening up my prawn at that moment. Doh. Rumor was a few others were brought in further up the beach...
Just moments, seriously moments, before i was going to leave. Car all packed up. Gear put away. Nothing left my but my line in the water...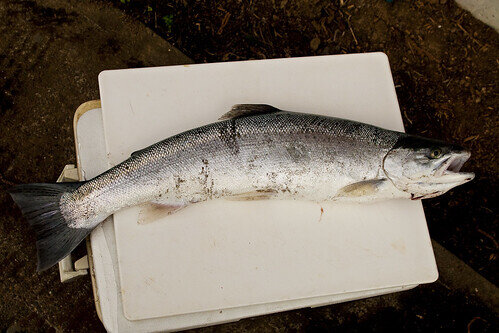 my first steelhead.