Went out this morning to the lower Clack. Started fishing around 6 with some #4 Blue Foxes. A little after 7 I hooked into and landed about a 15 lber.
Years ago I caught a very dark Coho at the mouth of Eagle Creek but this is the first bright one Ive caught. Unfortunately it had an extra fin but I was more than happy to release it.
Sorry about the crappy pic but I was a little amped and I wanted to get it back into the water so I didn't think about putting my pole next to it for comparison so it looks like I took a pic of a smolt or something.
Thanks fishingfreak for the tip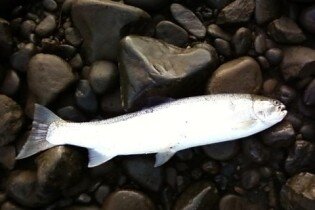 Last edited: