I snuck out with the kids for a little river exploration and fishing recently. The plan was to cast at a few carp and then explore for crayfish but the river is still so high we couldn't find any rocks to flip over...but we did find a few carp! Here are the kids with a 21 lber.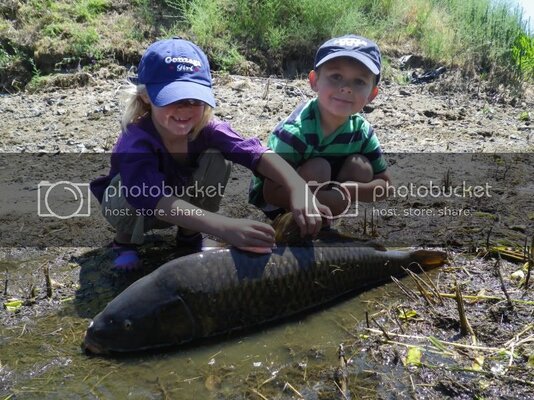 I would hook the fish, then hand the rod over to the kids. I had to wear this 23 lber out for a few minutes before JJ towed her to the net. JJ's favorite part is chasing the fish through the shallows while Elia fights them. I think Elia's favorite part is holding them...and letting them go! Great time with the kids! Won't be too long now and they will be hooking these beasts as well as netting and fighting them.