And it was good!!!
A fillet off of one of these guys on the BBQ!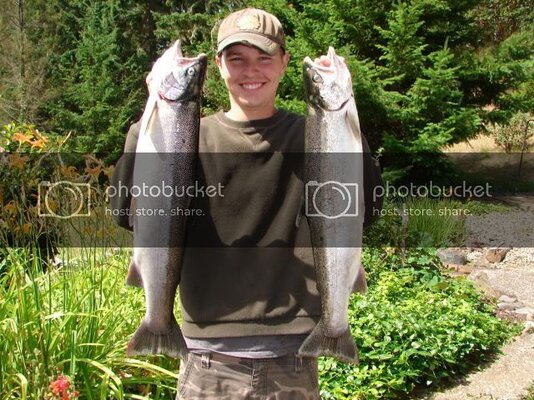 David had his limit by 7:10 this morning....had to wait around for the old man to finally put a couple of fish on the bank! He actually said....."When did you get to be so old and clunky!!!" :think:
Been have a tough run of luck myself! I was 0 for 5 this morning before landing back to back steelhead....that on top of a 1 for 4 out my last trip in which I lost the last 3 fish I hooked! 8 fish in a row while he was 5 for 6 in his last 3 trips!!! Sometimes that's just how it works!
Caught a nice native then landed this hatchery and left before I caused any more mayhem! Slipped on a rock and twisted my knee sideways while trying to help David beach his 2nd fish....I laid half out of the water whimpering like a little girl while he calmly tailed his fish! Had to drink a 6-pack just to knock the pain down while I BBQ'd!!!