..I am having some fun catching some Rainbow. These were caught using spinners.
I don't what they weighed but they were 22", 16" and 13.5". I filleted the two bigger ones and will put them in the smoker. I gave the smaller one to a buddy to cook up.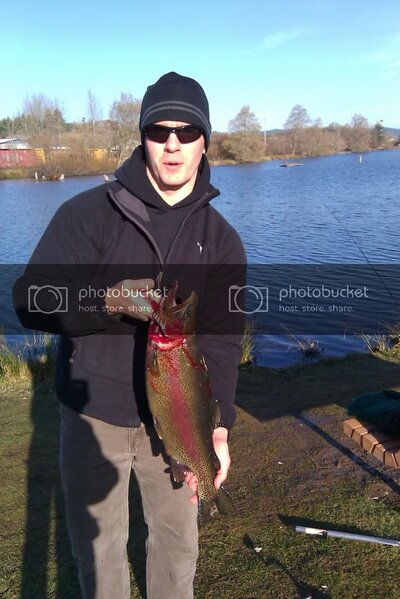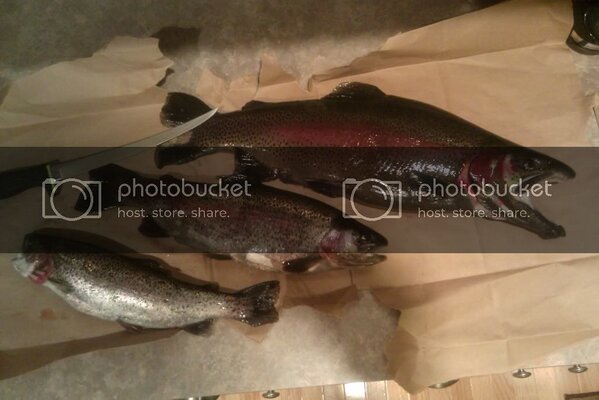 I'm showing off my new BenchMade knife in this one...