It has been a while since I have been fishing. Early this year I was diagnosed with stage 5 kidney failure. Doctor's were blunt that things looked pretty grim. I seriously thought I would never get on the water again. My bloodwork was so bad my daughter's friends who are nurses said, "and he's still alive?"
It has been a long struggle to regain some semblance of strength. At first I was so weak I could not even walk up a flight of steps . Things felt pretty dark but I kept thinking, "Let me just try to get a little bit better" each day. I am still at stage 5 failure and working to qualify for a transplant but I have been able to get myself to the point where I have enough strength to load my kayak into the truck and pull it up the ramp. I can barely do these things but right now barely is good enough! Enough about the bad stuff, lets get to the fishing report
I hit the Columbia on September 24th out of Stevenson, WA with a friend of mine (who was determined to help me catch a fish!). The weather gods certainly seemed happy to see me back as the river was glassy calm all day long. I have never seen the Columbia be calm all day long, that was certainly a blessing.
My friend launched before me and quickly found a school of fish (catching a couple). He raced over to the ramp to get me and put me on the fish, but of course, as is the nature of fishing, they were gone off the spot by the time we got back to it. That is not uncommon this time of year when the smallmouth are chasing bait. One minute there are fish everywhere and then a few casts later it is crickets.
Undaunted, we hit the next spot he thought should produce and I caught my first bass in about 11 months (since last fall). Not a monster but, man, there is no better feeling than that tug on the end of the line when you were not sure you would every feel that again: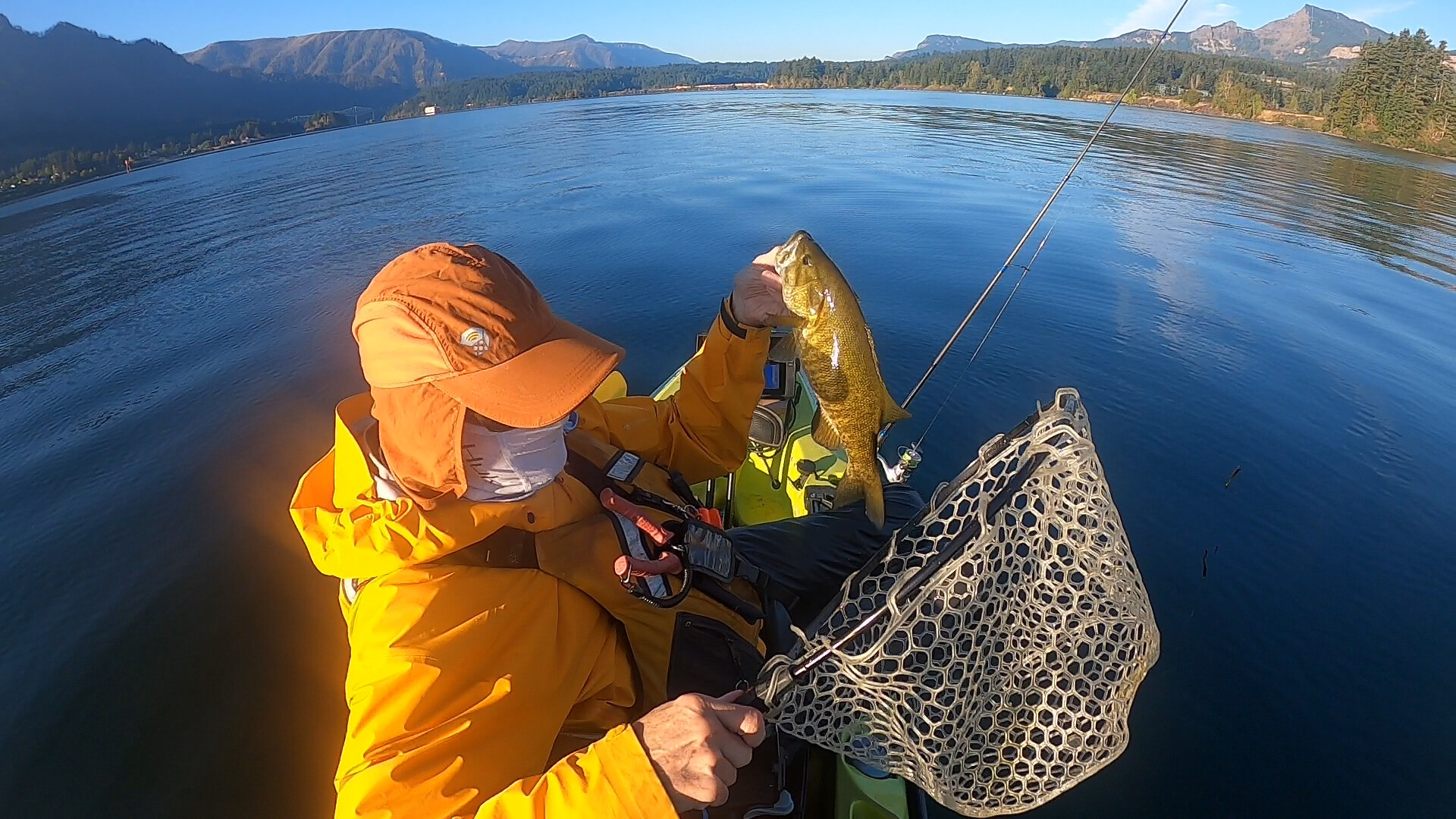 Needless to say I was elated and for a minute it was like everything was back to normal, such is the magic of fishing.
After that we moved from spot to spot and had success at some and nothing at others. The fishing was not fast but not bad either, we even had a double once. I ended up catching 10 bass on the day which was enough for me. My best was a respectable 3lb 4oz and was my only swimbait fish.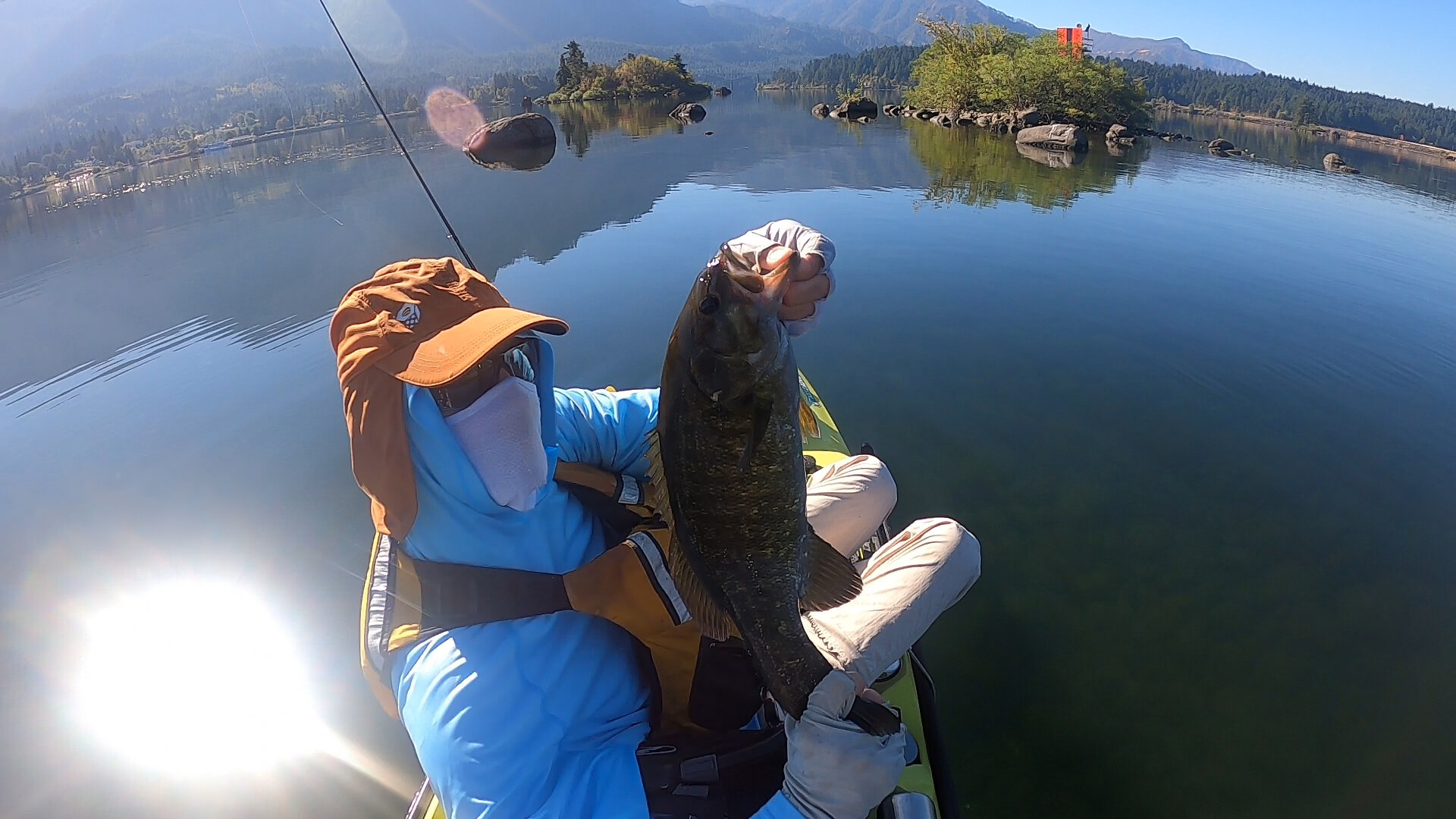 My buddy bested that with at beautiful 3lb10oz fish that sucked up a Ned rig (the rest of my fish were split between a Ned rig and drop shot).
In the early afternoon I told my buddy I was worn out and was calling it a day but I could not stop smiling as I pedaled back to the ramp.
I was really dreading pulling my kayak up the ramp at the end. That ended up being hard but manageable. Overall, it was as perfect a day as could be scripted in a movie picture!
Here is some video from the day. It includes me measuring my friend's fish