Picked up BigSteel bright and early this morning after some plans fell through. Went to a couple of spots and started fishing....He with his fly, and myself with my drift gear (brought the fly gear too.......AND YES I THREW IT HHM!!) Dave got the first hook up and the fight was on for a couple of seconds. Something with decent shoulders on it, took his fly and ran like a raped ape. Came OFF and Dave went back to work. Little while later, he gets a nice little trout.
I walked up to my gear, scratched my head and looked at the water. I got rigged up and walked up to my spot and right there in front of Dave and the river I said "In honor of JeannaJigs, I'm gonna fish with a bobber and jig and I'm gonna catch a fish." Now, most of you guys know me.... You know I can't make that kind of promise. I guess the someone smiled at the gesture, because not even 10 casts later.........FISH ON! A beautiful little fighter that gave me quite a few good runs and a great acrobatic show. All in all it was a good day, still wish that I had gotten that last one though..... It was a biggun.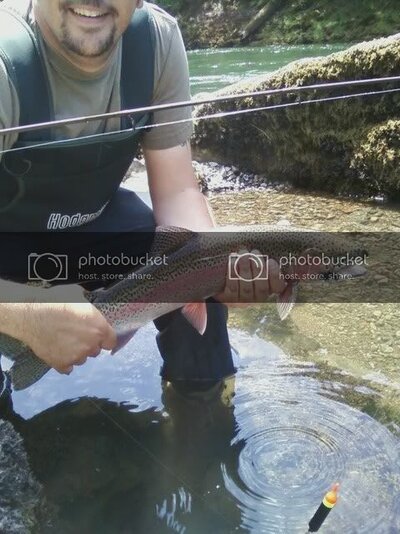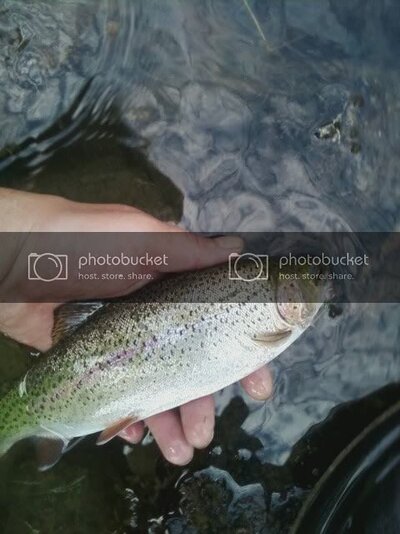 Get well soon Jigs. Hope you're feeling better!
Last edited: