Well-known member
Most Featured
I had another great day out on Hagg on Sunday, March 31st. There are so many fish in the lake right now. When the wind dies you can see them chasing flies all over the lake. They are in what I would call loose schools but the schools are spread all over the lake.
I ended up with 44 trout on the day with about 10 of them being in the 14" range. I think the smallest I caught was about 11" and even those seemed to be reasonable chunky. Last time out I fished out of boat ramp A but this time I launched at ramp C just to try something different. I spent the whole day in the no-wake zone and the fish are as thick back there as they are closer to the dam.
This was my first of the day and typical of the size of the smaller fish: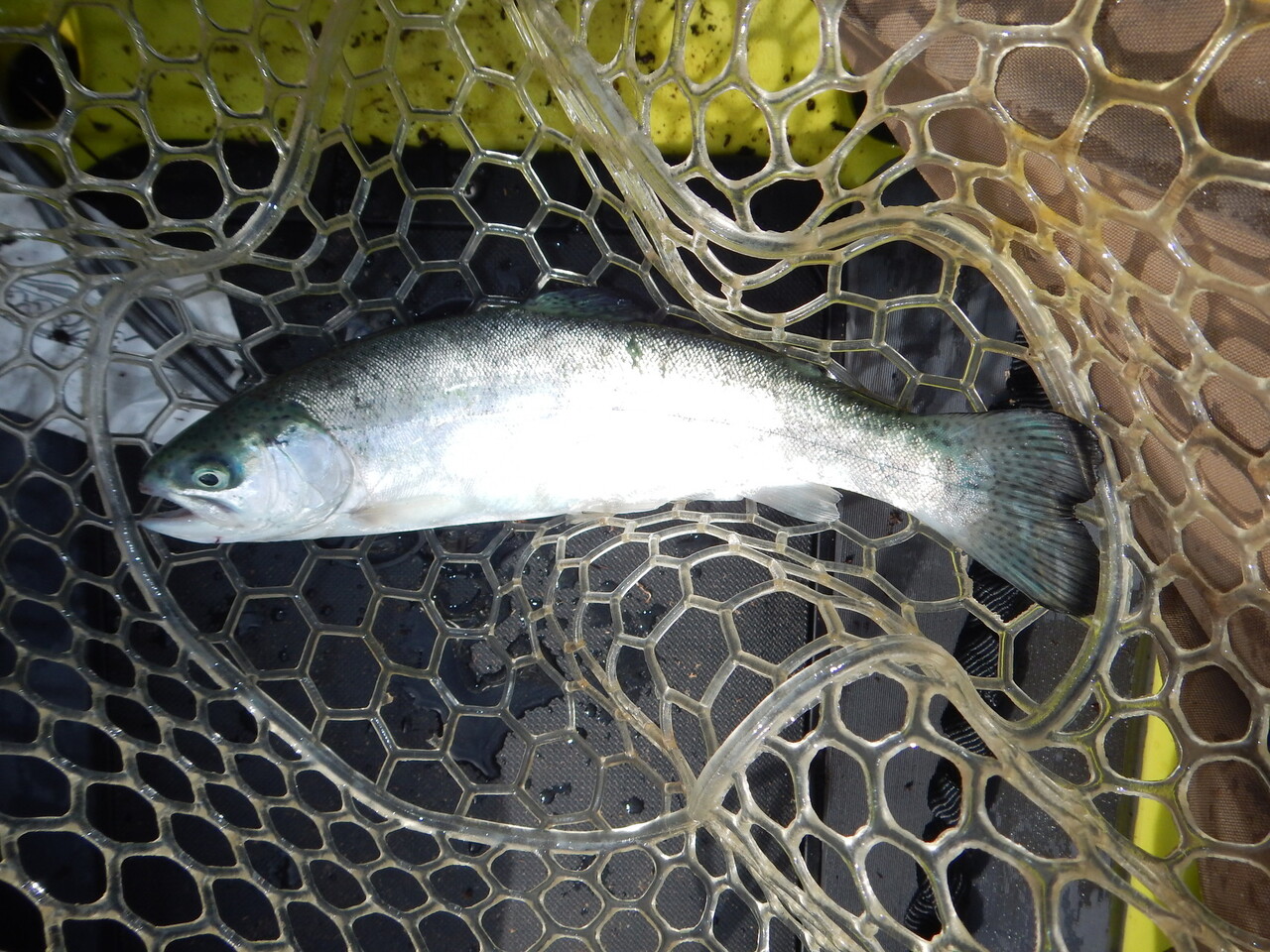 This was the size of the nicer fish: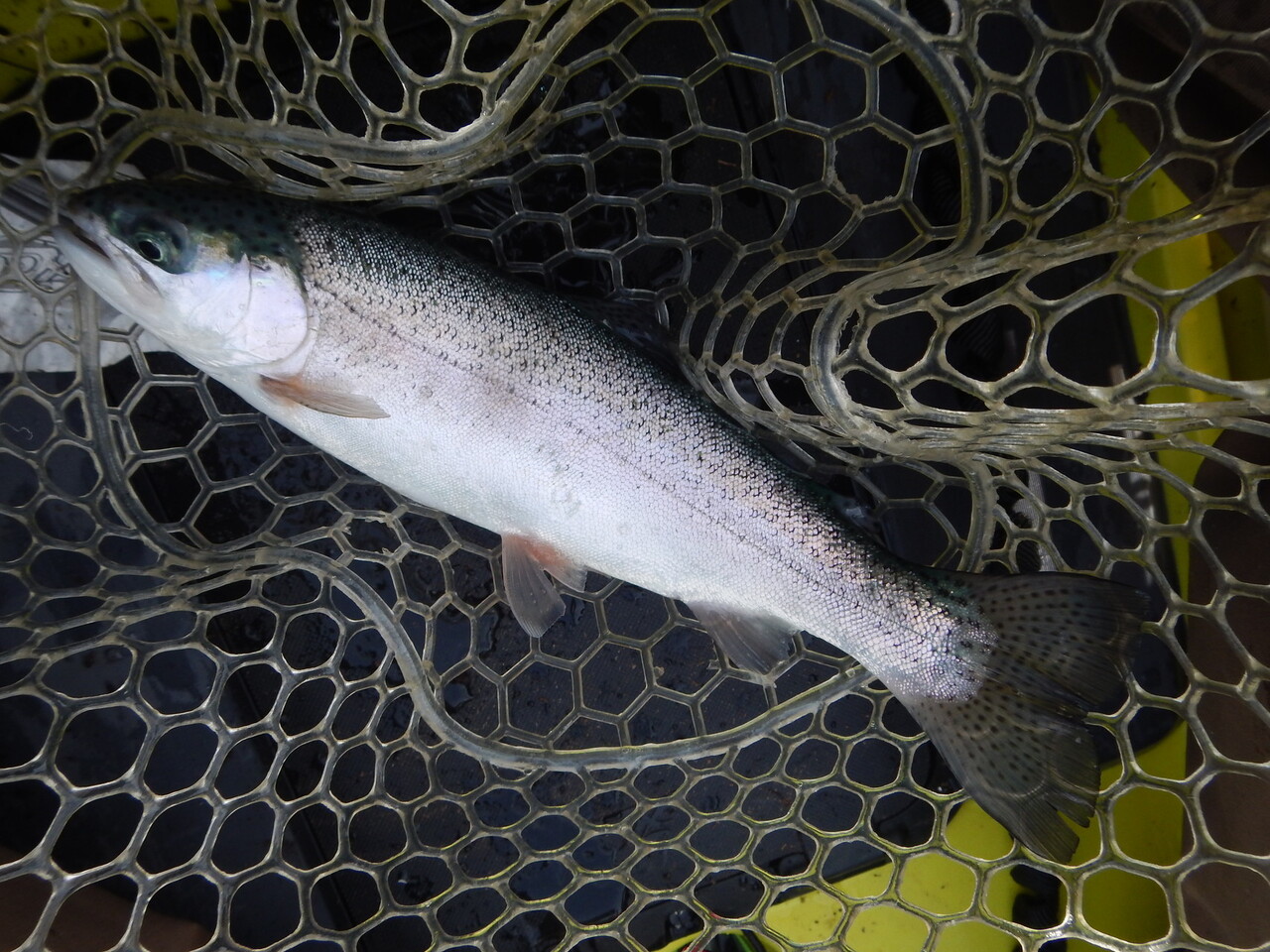 I did run into a school of nicer fish that I was able to stay on top of for about 1/2 hour before they spooked. I ended up catch 6 of the 10 nicer fish during that period. I tried a micro plug for a while but I did not hook anything on it. I spent 90% of the day trolling 2 spinners. I kept my speed between about 1.1 and 1.6mph. The exact speed did not seem to matter too much.
I did hook one beast that was probably in the 4-5lb range. That fish was crazy and spent the 30 seconds I had it hooked almost completely in the air. It seemed like it would just kiss the water and be back into the air. On the last jump he through my spinner about 20'. Just a completely loco fish.
I made a small video early in the day. It shows me catching a couple and missing one bite. The end of the video shows me rigging my roostertail with the nightcrawler in case anyone is interested in seeing that. The action during the video is pretty typical of how the bite was all day long when I around a school (which was most of the time).
I think the longest I went between bites was probably 10 minutes. My strategy was to mark the location when I get a couple of bites and then make a second mark when I stop getting bites (while going straight). Then I would circle around and troll back and forth through the marked area until the bite stopped. Usually, I could make a bunch of passes through an area before spooking the school. I do think the kayak is particularly stealthy and good for this approach.
Also, I wanted to point out that the boat rentals are happening at ramp C again. The place is now called Robinson Family Lake House. I got a burger there for lunch and it was pretty darn good. It also looks like they sell some fishing supplies as well.
Lastly, I did spend about an hour and a half in the afternoon chasing bass but I did not get any love. The afternoon water temp in Tanner Creek arm was around 50 on my FF versus 54 in the main lake. I think my FF usually reads about 2 degrees cold. I was surpised I did not even get a bite. Perhaps I was fishing too shallow. I thought for sure some fish would be up looking for a meal but if they were they did not like what I had on the menu.
Golfbum, I am not sure if you were out on Saturday or Sunday. I was there on Sunday.